Who To Complain To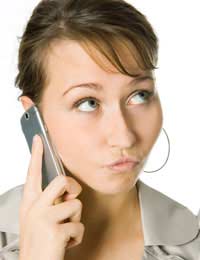 One of the keys to successful complaining is knowing the right person to complain to. However well defined or well supported a case might be, if it misses its target then it risks failing altogether.
First Port of Call
The first steps in attempting to resolve a complaint should be made directly with the parties involved. There is no need to send a formal complaint letter to the national head office national if the problem can be resolved by taking an item back to the shop or by speaking to the person at the hotel reception.
Customer Service Departments
If the case requires a greater degree of authority or specialist attention then the next port of call should be the appropriate senior management or customer service department. Many good organisations also employ a special complaints procedure, which can often provide the most effective means of resolution.
With larger companies, complaints of all levels are usually now directed to a designated customer service department. The members of such teams are usually trained and experienced in dealing with complaints.
Nevertheless, this can often prove to be a frustrating and time-consuming method. Criticisms of such services are common and include irritations with waiting times, their impersonal and standardised systems, and the small likelihood of anything being resolved with one simple communication exchange.
Customer service communication is usually a less frustrating exercise via email than on the telephone, because it provides the opportunity for clearly defining the problem in text.
Outside Help
If persistent communication with the responsible organisation proves fruitless then the next stage is to contact the appropriate authority or overseer, who should be able to give guidance on how to further the complaint. They may advise on the relevant independent ombudsman or adjudicator qualified to take up the case.
An ombudsman is an official, usually on government or parliament appointment, who is responsible for representing the interests of the public by investigating complaints on their behalf. Areas such as healthcare, police, financial services each have their own specialist representatives.
In addition to the ombudsman and executive agencies such as Ofgem and Oftel, complainants can also find aid and advice from the Trading Standards Institute or the Citizens Advice Bureau.
Citizens Advice Bureau
With a membership of over 20,000, the Citizens Advice Bureau (CAB) is one of the UK's largest volunteer organisations. Its purpose is to provide free advice and information to help people resolve such issues as housing, immigration and asylum, consumer complaints and welfare benefits. Advisors at one of the UK's network of bureaus, are able to help people write letters, make telephone calls and take complaints to court.
Trading Standards Institute
Another respected national institution open to the public is the Trading Standards Institute. This similarly omnipresent UK organisation works with consumers and businesses in helping to maintain fair-trading and the safety of consumer products.
General Guidelines
These guidelines are appropriate to most complaints and consequently only a general guide. Ultimately the direction of the complaint will vary according to area and size of the organisation and the type and severity of the complaint.
You might also like...
well its been 12 months now since i booked this holiday through teletext going throuh citzions advice sent two letters onthere advice still noluck dont know what else to do phone 2 hrs on phone with no joy waiting game think court will be next hope
dede
- 26-Mar-21 @ 1:39 PM
I booked holiday through teletext holidays... Was £2880, for July 16th last year... ...been in touch with them.. On hold for 2 hours twice... Sent 10 emails asking for my refund.. No reply but an automated service telling me not to complain basically... The airline has refunded teletext the flight moneys as I got an email sayimg .. That was, end November... Now its near April.. And still waiting for a refund... Will be last time I ever book holiday through teletext. . As other people I talk to booked other holiday companies have got there refunds virtually withing 3 months... This is, near 10 months now for me..
Raymond
- 24-Mar-21 @ 9:59 PM
I booked a holiday through TELETEXT last year and was canceled due to covid. Ive been asking for a refund for over 6 months now and everytime i phone them its the same thing you will receive it next month. Its frustrating how they treat you its ridiculous, infuriating and unprofessional they now don't answer my calls and if they do they put me on hold for over an hour. I have exhausted all avenues to retrieve my refund. I've sent emails, phone calls, spoke to citizen advice i then was advised to send a letter to them. Which ihave done. I sent an email to ATOL no response. I won't give up. But it seems there is noone to turn to for support and so many people are i the same boat no one is receiving refunds. I also read on Martin lewis that TELETEXT is under investigation and is aware no one is receiving refunds they are working closely with CMA. But there seems to be no way of retrieving my money. The worst company to book a holiday they treat you disgusting and they don't care about your complaint. They just hang up on you or leave you on hold. I just want my money back, so many of us have struggled through this pandemic and i totally understood not receiving my refund for a few months because of the amount of people wanting it at the same time but 6 months is not forgivable and the way you get treated its not fair. This needs resolving. If the company wants to keep any sort of respect and costumers.
chelsea
- 23-Mar-21 @ 8:16 PM
Teletext holidays cancelled our holiday 1 year today They just fob you off with someone from their team is looking at this utter rubbish
Dizzy
- 15-Mar-21 @ 8:58 AM
booked holiday with teletext holiday disgusting phone calls hour wait just to get bluffed off never book again £965 what can we do tried eveything because there atol bank wount toch us written to everyone joy getting fedup with it all
dede
- 9-Mar-21 @ 12:49 PM
I booked a holiday with teletext for may 2020 and still no refund despite being given dates for the refund. Phoned today and they said they don't have a number for the refunds department nor was I allowed to talk to a manager telling me there was no manager in. They owe me £1064. They hang up on me constantly and have stopped replying to my emails. Just want my money back.
EmmaStars
- 6-Mar-21 @ 6:22 PM
Waiting over 6mths formy refund . Keep changing the dates each time i ring
Hazera Haque
- 25-Feb-21 @ 8:03 PM
Teletext is an appalling company. Their so called customer services team is made up of liars who have been trained to make promises to customers that they have no intention of keeping. I was meant to go on a group holiday with Teletext in May 2020 and since then they have given me 5 different dates as to when i will receive my refund. The latest date being 25th Jan and to date nothing has happened. A lot of times they ignore my emails and when they do respond it is either an automated message or a sub standard message by someone writing a box standard response. I hope they get taken down by the CMA but before they do i would like my money back along with the interest for all the distress they have caused.
Anulia
- 9-Feb-21 @ 4:49 PM
Booked 7 days in Dubai for 31/12/2020 via Teltext Holidays on the 06/12/2020. Issues with taking our c/card payment but eventually went through 1 week later we noted our documents were not on the portal and we were showing as having an outstanding balance. We contacted them after several hours on the phone. Only to be told we owed money although we had a confirmation letter to say we paid in full. By the 18th Dec we were told it would be sorted and yet again it was not. Further ping pong of emails and telephone calls to explain the portal still showed that we owed a balance and that we had no travel documents continued until 31st Dec. We even told them as we were now in a Teir 4 area we couldn't travel they said they would call us back. So here we are still in the UK on the 1st of Jan with a load of holiday clothes packed and £2550 lighter. Call back from someone in India today with half his family screaming in the backgroundresulted in a terminated call
Scotsdude73
- 1-Jan-21 @ 1:00 PM
Booked a holiday in March with teletext which had to be amended to Cyprus and then the current situation it's only essential travel so therefor can't go ? Our holiday was booked for the 26th of December which is 4 days away! Cant get threw and when I do they put the phone down on me plus every agent tells me something different they have £5000 of my money there an absolute joke of a company!! I just don't understand why there still trading when there robbing people and not giving them there money back. I would AVOID teletext at all costs!!! Can anyone help me in right direction to try get money back plz ?
Lynzi
- 22-Dec-20 @ 5:41 PM
I book our holiday in feb. Was travelling in aug but due to the circumstances my doctor wrote a letter saying its unsafe for my son too travel due to him having adhd and autism. I've been waiting for teletext to send me a copy and confirm we did not go on our holiday so we can claim from insurance. I've been contacting since Aug and I keep getting told be patient email will be with me within 72 hours 3months later and 12 phone calls and emails still nothing . This is disgusting customer service
Kelly
- 6-Nov-20 @ 11:16 PM
I booked a holiday with teletext in February I am still waiting for my refund. What can I do about this as you can't get in touch with them.
Teddy
- 8-Oct-20 @ 8:56 AM
I'm lost for words. Had a call stating my hotel and transfer had been changed. New travel vouchers to follow. On the app the accommodation has been amended to the new hotel., but the transfer shows the old hotel. Four emails sent and huge amount of calls. Nobody ever replies or answers my call. We are due to go next Wednesday.
Teletext Holidays I'm lost for words with this company, you can't speak to anyone if you ever get through they put the phone down. They have approximately £5000 of my money and have no intentions to deal with this. And just only the other day they illegally took money from my account and put it down to admin errors but not had a refund. Do not use Teletext holidays
Jay
- 18-Aug-20 @ 11:13 AM
We had a holiday booked with teletext for 21 August. They didn't tell us our flights were cancelled on the second leg of our journey! Basically we would have gone on to Istanbul and then wouldn't have a flight from there to Egypt! Only found out coz I rung the airline!! I rung teletext who insisted the holiday was still going ahead because we could still travel to Istanbul!! We requested a refund for the entire holiday, we were then promised to get an email with cancellation details. This was more than 2 weeks ago and I'm yet to receive said email. They then took more money out of my account yesterday!!!! When I phoned to get refunded for this unauthorised payment they put the phone down on me!! Teletext is the worst! Will never ever book with them again.
Angeln1987
- 6-Aug-20 @ 9:48 AM
We booked6 flights to Turkey with Thomas Cook last year , these then got changed to EasyJet. We were due to fly 5th July, the outbound flight was cancelled the week before we were due to fly. We phoned teletext holidays and were on hold for almost 2 hours , we were told we weren't entitled to a refund because the flight home was still running . How did they expect us to go on holiday and get the flight home if our flight there was cancelled? We then received email informing us the other flight has also been cancelled. We phoned them and were on hold for an hour , we were then told to phone easyJet (another hour on hold) easyJet redirected us to teletext holidays . Another hour and 55 minutes wait to speak to someone and teletext holidays told us they would send an email 7 days after the departure date for a refund , this didn't happen. We phoned them - another hour on hold ! This man told us we will not get a refund until October 21st at the very earliest . We are so frustrated , we feel we have been lied to and misled on each and every phone call . The bottom line is if we owed them money It would be a different story . We have repeatedly asked to speak to a manager and each time they have refused saying that there are no managers there.I read today that out of travel agents dealing with refunds they are the third worst , they are 51 out of 53! We will never book with them again and really regret doing so .
Pountney
- 16-Jul-20 @ 9:48 PM
Left honeymoon couple stranded in turkey and now wont refund our flight money easyjet has paid to them. Next move small claims court. I've tried all ways to get hold of teletext holidays with no avail I've even tried email wayne perks. We were left stranded in turkey on our replacement honeymoon. We had initial booked with thomas cook. Our flight was cancelled by easyjet and we were left with no other option than to get any flight back to uk. We managed to book a flight with jet2 to east Midlands airport and then we had to hire a car to get us to Gatwick airport. I have had an email from easyjet that they have paid teletext holidays 471.92 back to teletext holidays credit card. I tried talking on live chat where I had been promised it was going into my account that day, I been on so many people on live chat not getting anywhere. I've tried calling no answer. Emailing customer support, wayne peaks chairman. You name it I've tried it. So my next move is small claim court I'm going to claim for replacement flight costs, car hire costs, monies paid back by easyjet, interest. I have emailed wayne peaks and teletext holidays giving them 28 days notice so I'm willing to see them in court.
Left honeymoon couple stranded in turkey and now wont refund our flight money easyjet has paid to them. Next move small claims court. I've tried all ways to get hold of teletext holidays with no avail I've even tried email wayne perks. We were left stranded in turkey on our replacement honeymoon. We had initial booked with thomas cook. Our flight was cancelled by easyjet and we were left with no other option than to get any flight back to uk. We managed to book a flight with jet2 to east Midlands airport and then we had to hire a car to get us to Gatwick airport. I have had an email from easyjet that they have paid teletext holidays 471.92 back to teletext holidays credit card. I tried talking on live chat where I had been promised it was going into my account that day, I been on so many people on live chat not getting anywhere. I've tried calling no answer. Emailing customer support, wayne peaks chairman. You name it I've tried it. So my next move is small claim court I'm going to claim for replacement flight costs, car hire costs, monies paid back by easyjet, interest. I have emailed wayne peaks and teletext holidays giving them 28 days notice so I'm willing to see them in court.
Like many others, I had a holiday booked since 20th January for 30th June to Lanzarote.They insisted on me paying the final balance last month and I informed them in writing at the time that I would be claiming it back as soon as the holiday was cancelled, which was inevitable. Last week it was cancelled and one of the team called me and tried their best to persuade me to take a voucher.I insisted that due to both my daughters being at different universities next year, scheduling a holiday would be difficult so I wanted a cash refund.I was told that it was being processed and I didn't need to do anything else. She said it may take until September, and at the time I was ok with that as I believed the lies I was being told. The next day, I received a voucher, less the cost of the flights because Easyjet have not refunded them.This was booked as a package holiday so Teletext owe me the full balance.I was on online chat with them and insisted I wanted a refund and was told I cannot request a refund until 30th September and they are following FCO and TTA guidelines.I contacted TTA and they refused to help in any way. They are also flagging 1 star trustpilot reviews, and it appears they are getting staff to write fake 5 star reviews, in broken English. Online chats are not forwarded to you.Thankfully I took screenshots of my conversations with them otherwise I would have no record.THEY cancelled the holiday.THEY took our money knowing the holiday would be cancelled.They are breaking the law and treating customers appallingly.
jo1970
- 23-Jun-20 @ 11:51 AM
what happens if you do not pay the full balance? I have paid for flights but they have been cancelled. I have emailed proof, and tried calling customer services who hang up on me. I do not intend to pay for a holiday i have no flights for!
CWEST
- 4-Jun-20 @ 9:56 AM
I agree with Jackie Berry and other reviews on how BAD this company is.Trying to request my own money back is like hitting a brick wall.Customer service from an Indian person who does not speak adequate English is terrible. Yesterday I tried to ask on live chat what the company's address was to send official correspondence.mI asked eight times.The agent kept saying "I will pass your request to customer Support Dept. and they will call you ASAP".What a terrible company. Although I have used them in the past with no problem, After the way they are treating me now I will NEVER use them again.After seeing all these bad reviews, I cannot see how this company will survive unless they are able to change their name.
marsh
- 13-May-20 @ 1:04 PM
Have a holiday package booked with teletext same experience as mrs berry, not offering refunds all communications automated Disgusting company!
Kelly
- 7-May-20 @ 8:36 PM
Teletext holidays are a disgrace.Nearly £5000 paid for a holiday that cant go ahead due to covid19.Teletext holidays refuse to refund. The law states that I am legally entitled to a full cash refund. Teletext have closed all channels of communication and now advise no refunds at this time. All operations have now been moved to India. Webchat only. DISGUSTING TREATMENT AND BEHAVIOUR TOWARDS CUSTOMERS.DO NOT USE THIS COMPANY.
Jackie Barry
- 26-Apr-20 @ 2:34 PM
I booked a holiday on the 24th of October 2019 with Teletext Holidays. I called back few days after to cancel the holiday and I was told that I would incure 100% cancellation fees on flight. My flight was British Airways. I had made a deposit of £500 and then was asked to pay another £624.28 as cancellation fees. I rang British Airways and was informed by them that this is a lie and would never demand that from me. That it's a strategy some travel agency use to squeeze their customers who cancels their trip and then say it's british airways. When they advised me to amend I was give a ridiclous amount. Looking at their terms and condition I believe that I don't fall into the 100% cancellation fees but they're doing everything possible to muzzle 100% cancellation fees from me.
Uchai
- 9-Nov-19 @ 6:02 AM
Booked a holiday at short notice (48 hours) with teletext holidays, this was done through a telephone conversation during which I asked was this a live booking session. Was told it was and could not be retracted. Next day with 22 hours to the holiday all cancelled by them after which they do not transfer the monies back immediately. So if you dont have a spare couple of thousand pounds ready for the next booking, your not going anywhere.I asked to speak to a manager and was told none were available nor were any from the complaints team.
tony smith
- 16-Sep-19 @ 9:20 PM
Booked a holiday through teletext, what a bloody joke they are. I specifically said I didn't want my children sleeping on a pull out bed (16 and 12 years old) I said I wanted them to have a bed each. We were enquiring about adding an extra person to our booking and was told that in fact we had a standard bungalow with 1 bedroom and a living area with pull out bed. I have asked for the conversation recording to be sent out to me because I can assure you I never agreed ( even though she said I agreed to it) . I really wish I hadn't have jumped into this. These are I'm sorry useless people who I can't even understand properly because of their accent. Why can't we have British call handlers or even someone with authority to talk to rather than having to wait 24 to 48 bloody hours. AVOID AVOID AVOID AND AVOID AGAIN.
I'm disgusted with the way Teletext operates, and amazed that it is still running despite all the bad reviews I've been reading since booking a holiday with them last night, as they must have had so many formal complaints against them.I only wish that I'd read the reviews before even looking at their website. Firstly I was given a holiday to an area in Corfu that I specified I definitely did not want to go to, after saying I wanted to go to Corfu Town. The operative selected some hotels and reeled them off very quickly, not even giving me any time to find them online.When he did stop talking eventually I did get time to look at the hotel on Hotelopia.I queried the hotel he had been raving about, (I was lucky to get it, on the beach, it was an upgrade, people return year after year etc) as there were no such apartments listed in Corfu Town, only in Kavos, which was one of the places I had asked specifically not to be sent to) The operative said "trust me", and, Ive been working for Teletext for many years so I'm very experienced, "the apartments are in Corfu Town".So stupidly I took his word for it and went ahead.When he asked for a deposit I asked how much and he answered £50. I repeated this figure clearly, and he said yes, very clearly.I gave my debit card details, he asked if I authorised the amount (what I heard was £50), and I agreed, then at the end of our conversation he told me what was left to pay which I queried as it seemed very cheap (up to that point he hadn't told me the total cost, though I'd given him a budget).He said I had authorised him to take a deposit of £350! I've since heard the recording of that conversation during a dispute about the whole booking with a member of staff this morning - the operative purposely said 350 so indistinctly that I only heard 50.But then he agreed when I repeated what I'd heard as £50. There is no way I would have authorised 350 as that was all I had in my account!I feel so stupid to have been conned by this company, and now feel I'm forced into choosing a different holiday with them because, as I was told this morning, I will lose the whole £350 if I dont.I asked if I can have the flights only which are £256.They say yes but I still lose the whole £350 because of the apartment cancellation.They say I can choose a different holiday and they wont charge me cancellation/amendment fees! I replied that I've no confidence or trust in them and said that they have hundreds of incredibly bad reviews.They call themselves a holiday company but they feel no moral duty to help paying customers to find the holiday they ask for.I feel very sorry for those who have had worse treatment than I have, and lost much more, and I hope TT get what they deserve, to be closed down. I'll never book with them again.I said I'll report them to the financial ombudsman, trading standards and anyone else relevant, they should not be trading.During the conversation where I was
Corky
- 26-Aug-19 @ 10:45 AM
DON'T BOOK WITH THESE.Booked a holiday with these, paid the total value of the holiday upfront.The then contacted us and advised the price of the holiday had gone up 170 pounds (it hadn't, it was their error) They refused to give us any money back as flights had already been booked, we were backed into a corner and paid it.It is being disputed at the moment - wish us luck!!
Never Ever book with these jokes! I rang to book a week in September for me, my husband & son. Quoted £990 they called me back in the evening to take £330 deposit ( I was advised holiday was £330 pp) I gave my card details... advisor then read out hotel name etc when I mentioned my child she said there was no record?!? I told the lady she would have to cancel it. I rang the nxt day.... I was told the holiday had increased... my child was actually on the bookings .... then he wasn't ? Then I was told I had to pay £90pp to cancel the holiday when I was told there was nothing to cancel as the payment never went through?!? They are so incompetent it's unreal! So please do yourself a favour give Teletext Holidays a wide berth. ??
Goldie
- 25-Jun-19 @ 3:29 PM
Booked a family holiday to Turkey with teletext. They told us to apply for visa online. We did this and received them. When we arrived in Turkey my Nigerian wife was refused entry and put on next plane home as teletext didn't tell us that she had to visit Turkish consulate in person for visa. We would have had holiday somewhere else if teletext gave us correct information. Never use them again. Always call in a travel agents, at least you have a face to talk to, clarify any issues
Micky
- 3-Mar-19 @ 9:42 AM