Tips on Making a Complaint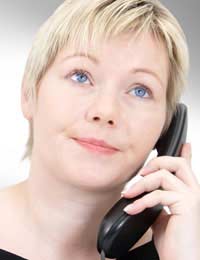 More often than not, a complaint finds a resolution quickly and easily, but sometimes a problem arises that requires great skills and resolve in its search for success.
Quick Resolution
Most problems can be resolved quickly and without fuss by speaking to someone in a calm and considered manner at the point where the goods or service were received. If the person cannot help then the next port of call should be a manager. Organisations are usually all too keen to keep their customers happy will likely be keen to resolve any issue to avoid any upset, bad words or extra work.
When making a complaint it is important to act in calm and considered manner and never resort to anger and threatening behaviour, as this will seriously hinder any efforts to resolve the problem.
A personal visit or a telephone call is usually the most effective way of registering a complaint, but if it fails to resolve the problem immediately then it should always be followed up with a complaint letter.
The Complaint Letter
The complaint letter should relate the problem clearly and concisely, and should be written in a polite and courteous manner. Although the letter should be relatively brief and to the point, it should still try to include all the significant incident details and not be afraid of expressing the disappointment felt.
The letter should also define how the case should be resolved; this could be a refund, replacement or compensation. This suggestion should be realistic if it is to be taken seriously.
Writing to Head Office
For the very best response the letter should be addressed to the organisation's head office. A lowly branch will often not have the authority and power to deal with a complaint as effectively as those at the main headquarters.
Unless the problem is a very serious one it is usually not wise to address a complaint directly to someone very high up in an organisation. The correspondence will probably be ignored and may irritate the employees lower down company ladder whose job it is to deal with complaints.
Compiling the Evidence
A complaint should be supported with as much evidence as possible. Items such as receipts, photographs and letters are not only valuable as proof but they are also useful in helping to resolve the problem quickly and efficiently. If these are requested any stage then only copies should be presented, with the originals kept safe.
Evidence does not just mean physical items but also details too. A complaint that is supported with the names of people involved and times and dates of when anything of note occurred will appear professional and serious.
If the complaint is ongoing then it is a good idea to record all the communication details in a diary, such as who was spoken to on what date and what was said.
Legal Rights
It is not worth worrying too much about one's legal rights before making a claim; anybody paying for goods and services is usually well protected by a host of consumer protection legislation. If someone believes that a company is in the wrong then it is likely that they are and will be supported in their claim. Even if the consumer isn't aware of the various laws applicable to them, the company themselves will be.
For serious complaints that have not been effectively dealt with by the organisation concerned, the consumer usually has the option of referring their situation to the supervising or regulatory body responsible for the company.
Don't Give Up
Finally, one should not give up too quickly. It is easy to lose heart after sending the umpteenth email restating the same situation, but it does pay to be persistent. If the complaint is not resolved at the first stage then it can take weeks and even months for a final decision to be made, and even then there is no guarantee of success.
Nevertheless even if the reward does not seem worth the hassle, it is important not to forget that a complaint is a mark of protest and an assertion of one's rights. What's more, a complaint victory is its own reward.
You might also like...
@cj - you can obviously complain about this service, so I have included the ABTA page
here
to see if you qualify. If not you need to follow it up with the travel agency and see what their complaints procedure is. I hope this helps.
ComplaintExpert
- 19-Jan-15 @ 12:28 PM
I booked a package holiday with 7 Continents Travel ltd, 2 days before my travel date my hotels were changed and the rooms where not suitable. on my departure day I confirmed my ticket with the airline. when I got to the Airport to check in I was told that the flight was fully booked and that I will not be able to board the later the flight. I phoned the Travel agent to tell him of my situation I was in he toldto argue my situation with the airline to board the later flight. Turkish Airline denied me boarding and stated that I have a cheap ticket and that my travel agent should not have booked me with them and that it is not their responsibility to change my booking or reroute me. while still at the airport I phoned the travel agent again I was told that if I still want to travel I have to purchase a new ticket which will cost me a further £1600. I refused as I already paid £2150 for the package holiday. The travel agent advised me to make a complaint to the Airline for a full refund but was denied again. I went back to the travel agent to request a refund from them as the initial contract was made with the agent they told that I will not get a single penny out of the Airline or from them and that I have lost my £2150 which I paid for.