Travel and Holiday Regulatory Bodies Complaint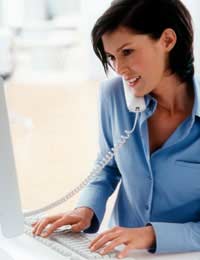 If all the avenues of complaint with a tour operator or travel agent have been exhausted then the next level to consider is taking to problem to a higher authority.
Many people accept unfair practises and dodgy service as fact of everyday life and have to be pushed over the edge before taking appropriate action. However, the travel sector is an exception to this rule.
Holidays are the one time of the year when we can leave behind all the frustrations of everyday life, so if anything infringes on the good times then it is often a step too far for most people. This explains why the travel industry attracts a particularly high number of complaints.
Trade Associations
Most reputable tour operators and travel agents are members of a trade association, with Association of British Travel Agents (ABTA) and the Association of Independent Tour Operators (AITO) being the largest and most popular. The ABTA operates an arbitration scheme that attempts to resolve complaints between customers and tour operators.
The ABTA or ATOL symbols are a reassuring sign when considering a package holiday, because they mean a customer will be financially protected if the operator goes bust.
ABTA
Approximately 1,900 companies are members of the trade organisation ABTA. In order to qualify they must all be able to provide their customers with detailed advice concerning insurance, visas, health issues and travel plan changes.
When a customer books a holiday with a ABTA-approved travel agent they should be reassured that the company is financially sound, that the descriptions in the brochures are accurate, money can be refunded if the booking is unsatisfactory and that they will never be left stranded overseas for whatever reason.
AITO
The over 160 strong tour operator membership of AITO was expected to demonstrate a high degree of customer service and code of conduct before they were allowed to join the organisation.
This tight control ensures that when a customer purchases a holiday through one its operators they should expect quality, security and professionalism.
Flight Regulation
Holidaymakers travelling to their destination by air are well supplied with flight regulatory bodies.
For instance the Air Transport Users Council (AUC) monitors the airline industry on behalf of consumers, offering advice and support with compensation claims. Whilst the British Airport Authority (BAA) is responsible for the management of seven large UK airports and the British Air Transport Association (BATA) is a non-profit trade association for airlines.
Resolving a Complaint on Holiday
If a complaint relates to botched booking then it should be directed towards the travel agent or whoever made the original booking. If misery is caused by the holiday itself then complaints should be made to the tour operator.
Most tour operator's terms and conditions specify that a complaint should be registered to the appropriate holiday representative whilst actually on holiday. A large number of complaints are solved at this stage. Holidaymakers are usually aware that if a complaint is lodged upon return it is too late to save the holiday by that point. If a resolution is accepted whilst on the trip then it is usually impossible to reopen the case upon return home.
If a problem arises before the holiday then the travel agent, or booking office, should be informed immediately.
Upon Return
If a complaint has not been sorted out whilst on holiday then the tour operator should be contacted upon return. A claim should be submitted with all the appropriate evidence and travel booking details. The standard length of time allotted for registering a complaint following a holiday is usually around 9 months.
If these local resolution efforts prove futile then the complaint can then be taken up with the appropriate trade association.
Independent Holidays
If the holiday was booked independently, with the aid of a tour operator then any problems should be taken up directly with the company responsible. For example if a hotel room is unacceptable then the complaint should be lodged with the establishment, and as soon as possible.
Time Shares
Complaints about timeshares should firstly be taken up to the head office. If this proves unsatisfactory then the claim can be taken to the Organisation for Timeshare in Europe (OTE), if the company is a member.
Many timeshare resorts in Europe, North Africa and the Middle East are represented by OTE. This organisation offers consumer advice and a free conciliation service for problems between their membership companies and disgruntled customers.
The non-profit organisation Association of Timeshare Owners Committees (TATOC) also represents Timeshare owner interests by promoting high-standards and good relations within the industry.
If the timeshare company is not a member of OTE then the case should be forwarded onto the local Trading Standards office or Citizens Advice Bureau.
You might also like...
I am Been taken to the small claims court by Blue Sea Holidays We were supposed to fly to Turkey last October but the Foreign office advised against travel so we could not go against the rules plus my company told me they would not pay me so we could not risk going. I asked for a refund and was told no it was 100% charge to cancel, they would not refund so we have no alternative other than to book another holiday, which we did not want to do but could not afford to lose any money. When the paperwork arrived they had added the flights to Turkey on they never explained that we had to pay for the flights at any other point but the flights were going out to Turkey they said anyway we ended up been pressured into booking another holiday to Egypt for July 2021. In the meantime I contacted my bank and won my money back, that was in November, so Blue Sea Holidays has until January to claim this money back and if they did not the money was mine. They left it until April when i was emailed by the Managing Director asking me to pay the money back, I should have claimed it back from my bank. I also received a money claim online, of which I have defended ,and now I have to go to the small claims court with no lawyer as I cannot afford one. These companies really are terrible disgusting really not sure what else I can say just wonder where I stand on this. Thanks
Michfergie
- 5-May-21 @ 10:42 AM
I am Been taken to the small claims court by Blue Sea Holidays We were supposed to fly to Turkey last October but the Foreign office advised against travel so we could not go against the rules plus my company told me they would not pay me so we could not risk going. I asked for a refund and was told no it was 100% charge to cancel, they would not refund so we have no alternative other than to book another holiday, which we did not want to do but could not afford to lose any money. When the paperwork arrived they had added the flights to Turkey on they never explained that we had to pay for the flights at any other point but the flights were going out to Turkey they said anyway we ended up been pressured into booking another holiday to Egypt for July 2021. In the meantime I contacted my bank and won my money back, that was in November, so Blue Sea Holidays has until January to claim this money back and if they did not the money was mine. They left it until April when i was emailed by the Managing Director asking me to pay the money back, I should have claimed it back from my bank. I also received a money claim online, of which I have defended ,and now I have to go to the small claims court with no lawyer as I cannot afford one. These companies really are terrible disgusting really not sure what else I can say just wonder where I stand on this. Thanks
Michfergie
- 5-May-21 @ 10:42 AM
We need a solicitor to deal with a miss sold holiday from love holidays. They also stranded at the airport because they cancelled the wrong holiday. No win no fee would be ideal.
Nessajohn
- 6-Mar-21 @ 1:43 PM
Teletext holidays still not refunded money for holiday not taken in august2020. Don't answer emails ...fob you off with rubbish when you eventually get through. Today they hung up on me after 30 mins and i called back ..was on for 48 mins and told they were still waiting on a refund from their suppliers ie Ryanair etc and when I said I desperately needed refund to pay bills etc is they hung up again!! If you phone to book a holiday they answer in under 4 minutes!!!
Kris
- 23-Feb-21 @ 1:40 PM
I book a ferry crossing last year, Hull to Rotterdam via Direct Ferries, the service provider was P & O. I was traveling to specific event which was of course cancelled. My booking details, which I have a copy of, say that I was entitled to full refund if I cancelled within a certain time period. When I tried to this I found the online wording had been changed and was different to my copy saying that I could not have a refund. After several communications with both Direct Ferries and P&O! Out of shear frustration I agree to accept a credit note, expecting to be traveling this year. The event has now been cancelled again until 2022, but P&O will not extend my voucher beyond 31/12/21 and had the cheek to say this was a 'gesture of goodwill'. Any ideas please
Steve
- 9-Jan-21 @ 10:25 AM
We booked a "special" holiday to Singapore and other places with Imagine Cruising in September 2019 and paid a total deposit of £1800 plus. The holiday was due to depart 11 September 2020. In June 20, Imagine cruising cancelled the holiday due to Covid epidemic. We asked for our deposit back and were not given it. We took this up several times, complained to the Chief executive - no deposit returned. Company saying they have to wait for their suppliers to reimburse them, they have too many people to deal with,and deposit will be returned 90 to 160 days after date we would have travelled which will be sometime2021!. We complained to ABTA and to the Competition and Markets authority as we feel this stance is totally unreasonable. Neither able to help us. We are out of pocket by £1800. Advice and help please ? JB
JB
- 12-Nov-20 @ 10:19 PM
I booked flights with Opodo to Croatia in January for travel in April. After much arguing and chasing and trying to get hold of someone there, I eventually got a refund for the return flight with Norwegian Air but have been issued vouchers, which I specifically said I didn't want, for the outbound flights with Croatian Air. I will never use these vouchers, there is no information about how long they will last for or their value and they tell me that now they are issued I cannot reject them. This means I cannot claim on my insurance because I have been issued with vouchers. Any advice appreciated!
Annoyed, York
- 8-Nov-20 @ 9:06 AM
comments on behaviour of Jetline recorded herein fully endorsed following failure to refund as promised by a specific date and evasive and less than honourable ploys to put off repayment for months, well into next year. Beware of accepting Refund Credit Notes alongside any written promises of firm repayment dates as they may well be "extended" without any consultation. and used to justify longer delays to repayment. Very hard to pin anyone down and commitments/promises mean very little
Bill
- 22-Oct-20 @ 6:19 PM
I booked holiday in January with Teletext holidays to Portugal it was cancelled due to covid in April I have been in contact on a regular basis ever since they keep saying I'm in line I've sent in credit note and did everything they wanted now when I text them I get an automated email back it's ridiculous but I'm not giving up I worked hard for that money I want it back.
Lulu
- 11-Oct-20 @ 11:43 AM
Over 4 months since my flights with LastMinute were cancelled and still no sign of my refund. They do not even respond to emails now and have no lines open to call them. Has anybody had any luck getting through to them or have advice about getting money back?
Marty
- 8-Sep-20 @ 9:48 AM
NEVER EVER EVER use the travel agent Travel Trolley. Their customer service and staff are the worst i have ever had to deal with in regards to any service that i have used. I booked a flight to Vegas on 20th of January.I was due to fly on the 29th April. Due to the travel ban my flights were cancelled by the airline Virgin Atlantic at the beginning of April (again another terrible customer service). I contacted Travel Trolley 2 weeks before my flight as instructed by their automated message. Initially they would only offer me a credit note, which i refused as i wanted a full refund. After 2 weeks of me constantly calling and demanding refund( one operator hung up the phone on me because i was refusing to accept the credit note), I finally got them to request a full refund from the airline on the 25th April. At one point they told me that my ticket had been partially checked and my ticket was under airport control. Saying that i had to contact Virgin and get them to reverse the ticket status. When i tried contacting virgin I was told that they couldn't do anything and I had to go through my travel agent. I was eventually sent an email confirmation of the refund request and that it would take up to 8-10 weeks for the refund to come. A admin fee was mentioned but i quickly shot that down and said I am entitled to a full refund. I called 8 weeks later and still no refund received from Travel Trolley. Blaming the airline for not processing it yet. I was told to call back in another 2 weeks which I did and still no refund. (Virgin accepted the refund request on the 7th may.) I was told again to call back in 2 weeks to see if they had received payment back from Virgin,But again still no refund. And again they told me to call back in another 2 weeks. So its now been 16 weeks since my flight was cancelled and i have still not received a single penny back. Now the Travel Trolley customer service. So apart from all of the above, the staff are extremely rude. It is an all Asian call centre with a very bad line making it impossible to understand a word they are saying.(This is not a racist comment but a fact). I was unable to speak to a supervisor or manage to log a complaint about their operator hanging up the phone on me. I have not received any updates on claim. so again i repeat never ever use Travel Trolley. Virgin Atlantic customer service. They refused to help me in anyway. that's all i can say about them. Atrocious services received from all.
Leangelou
- 29-Jul-20 @ 6:59 PM
I bought in January 2020 two flights via TRAVELUP to fly to USA in March this year. It was cancelled due to all flights from UK to USA. I tried for 17 weeks to contact Travelup. Mostly engaged phone lines or lines going dead. By email. Twitter and eventually Instagram. I joined the FB page regarding the illegal changes made by Travelup to their T&C's and the grievance many 100's if others have with Travelup. I have also started a bank chargeback. My main complaint is lack of correspondence regarding my claim and after waiting 17 weeks had partial refund followed by another partial refund and now the have illegally kept £50 as an admin fee... it is ME that has done all the work to get this and they shouldn't have changed their T&C's as the one they have now is not what I agreed to in January on booking.
Chris Smith
- 26-Jul-20 @ 12:14 PM
I booked flights and an overnight stay with Zippy travel but due to the corona my flight was cancelled. This was back in MarchI have been calling the travel company for my refund andbeen toldI have to wait but every time I call the travel company no one can tell me how long my refund will take. I can't speak to any of their managers because they are either not in duty or just popped out. I have been in touch with American Airlines who have informed me that my money was returned to the travel company but still I can not get my refund. Please can someone help me or tell me what I can do ? Thank you
I can not get in touch with alpharooms I have sent numerous messages and emails but no reply. I booked a hotel for the 26th of this month using a credit note I recieved due to covid 19 and the balance on my card which has been taken from my account. I have not recieved my hotel voucher only an email saying it was been dealt with. The booking was made on the4/07/2020 I emailed the hotel and the booking was made but has not confirmed if payment had been made
Hattie
- 16-Jul-20 @ 4:05 PM
Our flight was cancelled due to Covid, after hours of waiting on-hold, my refund was granted and confirmed in writing and I was advised: "This email serves as your receipt for your refund. Refunds may take up to 8 weeks from the date of the cancellation". Eight weeks came and went and I was then advised: "8 weeks is the minimum time and 12 weeks is the maximum time". Thereafter, I was informed: "Due to some technical glitch the refund was not processed earlier and it was delay from the airline. Its been raised now. The airline has inhibited our ability to offer a direct refund. We will request a refund on your behalf, but it is up to the airline to approve and process the refund. This can take up to 10-12 weeks. We will send you email notification when the refund is processed or an update if the refund is still pending". So far we have been waiting almost 4 months without resolve.
AVOID EXPEDIA AT ALL
- 15-Jul-20 @ 6:15 AM
Booked flights plus hotel in St Petersburg in early Feb for departure 23 May to 29 with Opodo. Emailed them several times pre departure asking for update. Nothing. Checked airport on day of departure- flight cancelled. Email Opodo weekly requesting full refund to which I am entitled. 2 phone numbers no longer operational.Suggestions how to proceed?
Josie
- 3-Jul-20 @ 4:09 PM
My Alaska Airlines booked with Skyscanner was cancelled due to Coronavirus.I first contacted Skyscanner on 21st March & have since entered into a long correspondence where I have been asked to call Alaska Airlines in the USA, I have been given confirmation that a refund is agreed & is being processed, but after nearly 4 months, I still have not received my refund.I want to complain, but am unsure who I should complain too as I booked with Skyscanner & not the airline directly.I will NEVER do this again & I do not recommend anyone to use Skyscanner for this reason.Please can you help.
Booked a weeks holiday in North Devon with Helpful Holidays (part of Sykes Cottages) for 25th July. Balance of the holiday due 13th June.Although they are saying we can travel from 4th July this has not been confirmed by the government. We requested to rearrange our dates to next year as worried about travelling in july as concerned that there will be no attractions restaurants or the pool which is part of the booking will not be available. Also worried about the distancing and threat of Covid at this time so close to restrictions just being lifted. Tried for a week to get this sorted as noone ever calls you back when promised, eventually told that the owner would not agree to change the dates and we would have to travel. If I cancel I forfit my deposit which in this instance was a low deposit of £30 so they want me to pay the balance of £300.However other customers have clearly been able to move their dates as there are lots of comments on their Facebook page of customers like myself travelling after 4th July being able to amend for next year.When I pointed this out and expressed that this was a unfair and biased policy I was told that there was nothing they could do and it was down to the owner of the cottage. Discusted with this company, and am refusing to pay the balance - can they all make me pay it? Can I take advice as I dont see how they can agree to others and not me when we are in the same situation - any advise would be welcome.
Booked with Opodo (never again).....flights booked for USA this sunday. Told they were cancelled a while ago and have been trying to get a refund ever since. l have been trying to contact them but NONE of their telephone numbers are working.... maybe they have gone, l dont know. Yesterday l got an email from a different airline saying my flight was booked and going ahead.l am confused now...l have messaged said airline, still waiting for reply. Dont know what to do as we do not wish to travel at this moment in time, but if l do nothingl will not get money back....
Love holidays - I attempted to book a holiday with love holidays while they had a sale on after paying my deposit I waited for confirmation only to find the price had gone up so they wanted nearly 1200 more which I refused and my advisor said shed have a word with her manager and get back to me the next day....Which never happened she did say if she couldn't get the price down shed refund me so a few days later I thought I'd try book again while the sale was on the place I booked is great for kids so I didn't want to disappoint mine by not going so I booked for a 2nd time last night and the same thing had happened again?? I know it is in their terms and conditions prices may change but it seems very odd that I booked 2 different holidays to the same place but a day apart, paid my deposits and both times they've messaged saying the price has gone up and wanting a lot more (nearly 1200) money. Especially after I've just gone back on the website and the price is still showing at the same price as when I booked yesterday!!! Yet there wanting more money again is this legal?? Has anyone else experienced anything like this?? They say it's legal but seems to me like false advertising
Please do not book a holiday with Jetline, they are complete charlatans. My husband and I were due to go to Malta on 20/03/20, cancelled due to coronavirus. The full cost of the holiday was £623.00, but Jetline only offered us £305.00, despite the fact that under Package Travel Regulations 2018 we would have been entitled to a full refund within 14 days of travel. They also told us to claim the balance from our insurance company (which is false information). To date we have not received a penny, as they are saying that they will pay only when their suppliers refund them. We have been more than patient and they have taken advantage of this. I have even got to the point of threatening legal action, to no avail. ABTA are only interested in the travel industry and not the customer. We have now put a chargeback claim into our credit card company and I have made a complaint to CMA. Jetline are advertising again which is why I have posted this to warn people.
Radders
- 23-May-20 @ 4:10 PM
Teletext holidays. This so called holiday company has robbed me of nearly £1500. They took the money from my account,cancelled the holiday and now I have been waiting48 days for a full refund. I have sent over 50 e mails to them via The Resolver complaint system on line,all I get back are automated e mails offering credit notes,I want a full refund. I have no intention of travelling abroad with this covid 19 going on,I was under the impression the refund had to be paid within 14 days of cancellation granted there are a lot of things happening right now but I think 48 days is more than enough time to sort this mess our. TELETEXT HOLIDAYS ARE ROBBERS,THEN TOOK THE MONEY FROM MY ACCOUNT AND THEN DONE NOTHING,NO HOLIDAY,NO REFUND. I WOULD NOT RE CCOMEND THESE CLOWNS TO MY WORST ENEMY,STAY WELL CLEAR OF THEM, THEY ARE BANDITS
Russ0103
- 23-May-20 @ 11:43 AM
Had a holiday cancelled by Jetline holidays due to Covid-19. The operator called to explain the holiday was cancelled and I could have a credit note for £348.00 less than I paid or a cash settlement £398.00 less than I paid. I explained I expected a full refund of the cost of the holiday. I was told point blank no and there was nothing that could be done. I asked for a breakdown of the costs they were keeping and was told they couldn't give me this but the cash settlement went up by £50.00? Several emails have been sent back and forth and still no refund and now no response. I have taken my complaint to ABTA and they have referred me on to somewhere else and seems like they son not want to have anything to do with it even though it is one of their ABTA members. I asked for a written confirmation of cancellation from Jetline and they also refused to give me thar. I have reported them to trading standards the CMA and watchdog.I completely understand not being able to get a refund organised within the 14 day time periods but to not offer a full refund for a holiday or even give a credit note for the same value of the holiday one has paid for after the tour company cancel it is not acceptable. I have since read many many reviews from people in the same position as me all with the same lies and dishonest responses from Jetline or just no response at all. It seems that this company is being allowed to get away with it as well as no one seems to want to investigate or take the complaints on board of why they are operating outside of their terms and conditions.
Kelly
- 7-May-20 @ 10:49 PM
Completely and utterly disgusted with the customer service vice from Blue Bay travel, rude and completely lie about their own policies and travel law. Due to fly to Tobago this month, I have been refused a full refund and a refund credit note instead. I cannot claim for this until the end of March 2021?? Really? I refused the credit note but was issued with it anyway but only for a partial refund after they offered me a partial monetary refund for the hotel and transfers. I am still owed in excess of £1000.I pointed out numerous false statements ofinformation that they have put on their website; "ABTA have endorseda refund credit note option which is protected" I pointed out that ABTA is only an advisory body to its members and cannot change the rules of the Package TravelRegulations. I also pointed out one of the company policies that state' if your holiday is cancelled you have the choice of having a refund if all monies paid" I pointed out that yet again they are in breach of there own policy. I also stated that theCAA have not confirmed that the refund credit notes are financially protected. The deputy customer services manager(lisa) repeatedly told me that Abta and the CAA have legally said that the refund credit notes are financially protected? I asked the question " can you tell me what the package travel regulations state" to which I was told" you are entitled to a full refund within 2 weeks" however yet again I was told that this wouldn't happen. I was then told that if I did not accept a partial refund they would issue me with a full refund credit note and get nothing back until next March. Totally disgusted and let down by this company who lie to customers and don't have a clue how to treat people. How dare they hold on to my money for almost another 12 months
Birdy
- 5-May-20 @ 1:27 PM
Sykes Cottages refused to provide a refund for a cottage booked for one week on 4th April in Ireland. Horrendous response, not responding to emails but sending repeated emails asking to rebook. If I did not rebook then all money would be taken by Sykes Cottages. It amount to theft as no service was provided. Appalling company and one we would never use again or recommend. Do not use this company to book a holiday.
KTOM
- 30-Apr-20 @ 10:29 AM
Parkdean closed its resorts in March due to COVID-19 pandemic. We had a holiday booked end of March. Parkdean wanted us to accept a voucher, we elected for a refund. They sent an email to confirm the refund would automatically be made within 28 days on 26th March. April 30th still no refund and impossible to get any response from Parkdean. Went on their website again today to see refunds may now take as long as 45 days!
Pip55
- 30-Apr-20 @ 9:07 AM
Never book your holidays with Blue Chip holidays-they are an absolute disgrace.They charged us 75% of the total cost of the apartment and refused to refund in full.We cancelled this holiday when the government stopped all travel due to Coronavirus.The parent company AWAZE or VACATION RENTALS (UK)is as bad. Look them up, you will see they operate under many holiday names.Absolutely incompetent-I cannot even get a simple cancellation invoice from them to try and claim from my insurers!They just send many many emails for delaying tactics. AVOID AT ALL COSTS - I HOPE THEY GO UNDER!
Carol
- 22-Apr-20 @ 4:05 PM
Never book your holiday with travel pack as they will rob you off. We were supposed to travel on 15 March but due to covid19 their emailed us that all the flights are cancelled and now they are not ready to pay us back our full refund. Their are charging us cancellation fees a lot more than expected. They have stopped answering our calls as well.
jagi
- 21-Apr-20 @ 5:29 PM
Love Holidays are a disgrace and I would never use this company again? Cancelled our holiday via text message due to Corona Virus then to add insult to injury refusing to refund our money but trying to palm us off with vouchers? Their Customer service is a disgrace too ignoring all contact and e mails? Never use LOVE HOLIDAYS if you have any sense. I will get my money back they can rest assured of that fact.
FERGUS1967
- 23-Mar-20 @ 2:02 PM
Booked flights only to new Zealand with opodo with return flights, at time of booking purchased their cancell for any reason guarantee. 2months before we were due to fly we found out that my wife was pregnant and immediately cancelled the flights. We were told by opodo that we would get a refund and they issued us with a confirmation email and told me we would receive payment back into our account within 10 days. No payment received. Phoned them again a month before we were due to fly and complained and they gave a bs excuse and resent me a cancellation confirmation email. I've phoned them 12 days later and was told to wait another 10 days. How to I go about complaining effectively to get my money back as I have complied with their refund criteria throughout.
Phill
- 11-Feb-20 @ 7:03 AM