Local Government Regulatory Bodies and Complaining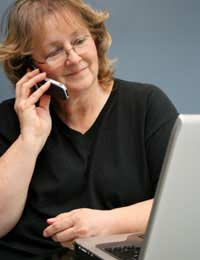 When all avenues of complaint with a local council have been exhausted and proven unsuccessful, the next step is to take the problem to a regulatory authority – the local government ombudsman.
Local Government Ombudsman
England, Wales and Scotland are represented by their own respective independent Local Government Ombudsman (LGO) services, which investigate complaints concerning local councils. In Northern Ireland the role is the responsibility of the Northern Ireland Ombudsman.
The LGO offers a free and informal alternative to court proceedings. It is not intended as a regulator, trade body or guardian of customer rights but instead was set up by parliament to act as independent and impartial referee in dealing with disputes between local councils and their citizens.
The First Steps
Local government ombudsmen will refuse to get involved with any complaints that have not first passed through the first two steps of resolution.
A complaint's first port of call should be to the department that provides the service. Leaflets on complaints procedures are published by all local councils and available on request. These procedures are the same regardless of the particular organisation. The local council website will provide contact details for the local office or service manager responsible for individual services. Otherwise a simple telephone call to the council offices will retrieve this information.
This first stage often provides an informal opportunity to sort out any mistakes or misunderstandings before they escalate into an official complaint.
If the first stage fails to produce a satisfactory outcome the complaint should then be furthered by taking it to the council's customer service office or the chief executive. This action will effectively formalise the complaint and mean that an official response is expected within 10 working days, or an explanation if this is not possible.
If the response is inadequate then the complainer has the right to appeal to the chief executive, and instigate a full review of the claim.
The Ombudsman Solution
If the council has had a fair opportunity to sort out the complaint but either not dealt with it satisfactorily, such as not adhering to the time deadlines, or not found an acceptable resolution then the problem can be pursued with the appropriate ombudsman.
Councillor Complaints
If the complaint concerns a councillor then the Standards Board for England should be contacted. This organisation is separate from Central Government and is intended to promote and preserve high standards of councillor conduct. In Wales the LGO carries out this function.
Who Can I Complain About?
The LGO not only accepts complaints relating to local councils but a number of different public sector authorities including school governing bodies, national park authorities and the police and fire authorities.
The ombudsman only accepts complaint relating to maladministration on the part of the accused. This means something the authority has done wrong or failed to do that has adversely affected the individual.
Ombudsman Complaint Procedure
If a person has a complaint relating to their local council they should find out who their local representative ombudsman is and complete and send the appropriate application form to them so that the claim can be reviewed. The form can be found on the LGO website.
When the complaint has been received by the local ombudsman it will be acknowledged within 5 working days and instruction on what happens next will be provided.
You might also like...
Hi I would like to complain about her children social services as social worker there took my children based on lies and I have physical evidence of the lies and one of the lies I have someone that will stand up in court on earth and will tell you the truth that she never got a phone call
Kate
- 21-Sep-20 @ 10:57 AM
Do you have an address I can send ddetails to by post? Dennis Moon
DeMoon
- 19-Jan-15 @ 6:42 PM
I received a parking ticket from Gemini Solutions for parking on private land without a permit for Cromwells.I have now received a letter from Debt Solutions ltd threatening me.I have read a lot about these companies and told to ignore all letters but some have continued to have letters a year on.I am worried but feel their fees are outragous much more than normal councl parking tickets.What should I do ?thanks
Debsie
- 9-Nov-12 @ 9:11 PM
Your Reference: PCN 0000112055issued by gemini Parking Solution dated 3rd August recieved in post 22nd of August. The PCN was for incorrct parking in a permit area but has not ever been issued to me on date of incident 25.6.12 or post this date. However 2 month laterI am now issued with payment of the full amount of £85.00 for parkingin IG11 7BG ofr £135.00 if after 21 days,where I do not remember going at all but if I ever event it was parked correctly opposite to outlet of car parts and not have alledged contravetnon of No Permit - as it was an outlet for shopping. I am really surprised to have suddently recieved this alleged non-correct parking. I am leaving for my holiday tomorrow I cannot afford to pay £85.00 for an offence that I have not committed.
Shumaila
- 22-Aug-12 @ 10:59 AM
I had a pay and display car parking ticket on display, 7 minutes after purchase I received a parking ticket. I wrote to the issuing body who refuse to quash the parking ticket and stated "the attendant is very experienced in his duties, could you understand my feeling of upset having to apologize to the attendant.
Don
- 23-Jun-11 @ 3:17 PM