Advertising Regulatory Bodies and Complaining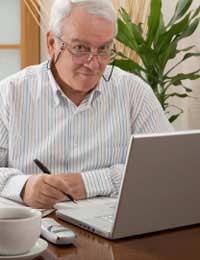 If an advert in a magazine or on the TV is dishonest or downright offensive then it will likely be in breach of the UK's stringent advertising codes and should be brought to the attention of the nation's regulatory forces.
Total Complaint Control
2004 saw the Advertising Standards Authority assume total responsibility for regulating all complaints relating to advertisements,
sales promotions
and direct marketing.
This independent regulator was set up by the advertising industry to make sure all advertisements in the UK are legal, truthful and decent, using the British Codes of Advertising and Sales Promotion as its guide. Its subject areas include print adverts in newspapers and magazines, direct mail leaflets and brochures, internet banner and pop-up ads and commercial TV and radio adverts.
Complaining to the ASA
Anybody can complain to the ASA and complaints are largely made using the appropriate form on their website.
A consumer should lodge a complaint if:
They believe an advert they have seen or heard is wrong in any way.
They have problems receiving goods or obtaining a refund from a mail order company or a television shopping channel.
They wish to cease receiving direct mail from companies, whether by post, text, email or fax.
Past Adjudications and Complaints
The ASA offer a facility on their website whereby details of previous adjudications and complaints are provided as a useful guide to consumers and the industry of how the advertising codes are interpreted.
The Advertising Standards Codes
The main principles of the advertising standards adhered by the ASA are that adverts should not mislead, cause harm or offend.
Advertisers must have evidence available to back up the claims they make about their products or services in adherence to codes regarding honest advertising. They should also take particular care where their ad treads with regard to sex, sexuality, religion, race and disability so that it does not cause offence.
There are numerous other specific rules for particular products and marketing practises. There are for instance rules regarding adverts aimed at children or dealing with financial services, gambling or alcohol.
The ASA consider many different factors in assessing whether an advert breaches the codes - such as where it appears, its intended audience and how acceptable it is in the contemporary climate – and it not simply down to how many complaints it provokes.
Breaching the Codes
The responsibility for the writing the codes and implementing ASA rulings is that of the advertising industry, under the control of its main representative, the Committee of Advertising Practise.
If the ASA decides a complaint is justified and breaches the codes, then they will endeavour to advise the responsible parties the necessary changes needed to be made. Those organisations that persist on broadcasting or publishing that break the rules will be referred to the Office of Fair Trading or the communications regulator Ofcom.
European Advertising Standards Alliance
The European Advertising Standards Alliance (EASA) is not-for-profit organisation that unifies all of Europe's advertising organisations into one authoritative voice. It is especially useful if a complaint transcends the borders of different European nations.
First Steps
Before taking an advertising complaint up with ASA, it is often best to first contact the organisation directly responsible for publishing or broadcasting the advert.
If this stage does not provide a satisfactory response then a relevant regulatory body should be contacted.
You might also like...
Shopping channels should be obliged by law to allow access to their website payment procedure for as long as they are on air. Switching off this facility and only taking 'phoned in orders when busy is surely unfair, unsatisfactory and probably unlawful when done continuously. Also, when they keep stipulating that the customer may return goods within 30 days for full reimbursement, they should on receipt of the returned articles refund the money immediately and not some weeks later. They should also refund the delivery charge where the articles were faulty or the original packaging interfered with leading to leaked contents or stained goods.
chunixyiwa
- 27-Jun-11 @ 10:47 PM