Health Services Regulatory Bodies and Complaining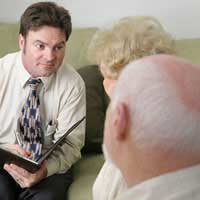 If a patient of the UK's health service finds him or herself the subject of misconduct then there are many avenues of complaint to pursue both within the organisations and the various regulatory bodies.
NHS Trusts
Health care in the UK is managed by local National Health Service (NHS) trusts. In England and Scotland these are known as Primary Care Trusts (PCTs) and in Wales and Ireland they are termed Community Health Councils (CHCs) Health and Social Services Trusts (HSSTs) respectively.
These organisations work alongside local authorities and other health care groups in making sure the needs of the local community are being looked after.
Independent Advice
For independent and confidential advice, each local area is represented by Patients Advisory Liaison Service (PALS). This organisation offers advice and support for patients and families, and also provides information on the NHS and other health related issues.
Local Complaint Resolution
If a patient has a complaint about their health care then they should contact somebody in the organisation responsible as soon as possible so that they can investigate the problem.
All NHS trusts, and family health providers such as GPs, opticians, midwives and dentists, have their own complaints procedure. There will be overseen by a manager who can advise people on their complaints. Contact details are usually easily available on their respective website but alternatively be obtained through the local PALS.
Patients should expect a detailed response to a complaint made about a particular NHS trust or health organisations within 20 working days, and a 10 working day limit for one concerning family health providers.
Conciliation
Conciliation is a common way of resolving complaints about primary care services. This is an informal procedure whereby an independent adjudicator attempts to find a resolution that both the patient and health care provider can agree on.
Independent Review
If a local resolution proves unsatisfactory then an independent review can be carried out on a complaint within the succeeding four weeks.
A convener will assess an independent review request. This specially trained member of the trust or health authority will ask the patient for a letter explaining why the local resolution was unacceptable. This letter will be reviewed with the aid of an independent assessor.
The Review Panel
The convener will then either recommend further efforts to find a local resolution or set up a review panel to deliberate over the complaint. The panel will be comprise three people; a lay chair, the convener and a third health authority expert.
The Report
The panel will compile a report, detailing the results of their investigation together with their conclusions and suggestions. The patient will then receive a copy of the report and a letter from an appropriate health authority or health provider official detailing what action has been taken in response to the complaint. The panel does not have the power to award compensation or discipline anyone responsible.
Health Service Ombudsman
If the convener's verdict or review panel investigation is unsatisfactory then a health service ombudsman can step in to try and sort out the case.
The health service ombudsman, or the 'commissioner', is an adjudicator totally independent of both the National Health Service and the government. They utilise powers given to them by parliament to look into complaints about services within the NHS.
Health service ombudsmen usually deal with complaints where a patient has been adversely affected by not having been given certain vital information or not had a decision explained properly. They do not investigate such claims as ones that could be settled in a court or tribunal, personal issues, commercial affairs and services in non-NHS facilities.
Complaints About Doctors and Nurses
If a patient has a complaint about a doctor's conduct then they should refer this to the General Medical Council (GMC). Such issues could include violent or offensive behaviour, undue lack of care and deceitfulness.
Complaints about the professional misconduct of nurses, midwives or health visitors should be made to the United Kingdom Nursing Midwifery Council (NMC). These claims should be sent in writing to the Professional Conduct Department manager, and include the name of the health service employee involved, an summary of the alleged misconduct along with any appropriate dates and other details.
Complaints About Other Health Professionals
If the complaint concerns the misconduct of another health professional, such as a physiotherapist or a chiropodist, then the Health Professions Council (HPC) should be informed. A claim is assessed and if deemed worthy of investigation then it will be passed on to the Conduct and Competence Committee or the Health Committee.
You might also like...