Second Hand Car Sales: A Case Study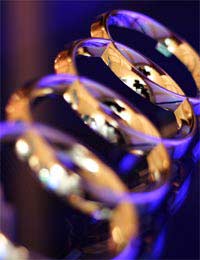 With over six million second hand motors changing hands every year in the UK, used car sales is a vibrant market. But it is also one fraught with risks, as this case study illustrates.
The Costly Dream Car
Mike, a quantity surveyor from Cardiff, had been after an Audi TT since he was 16, so when he spotted one for sale at a fair price in a private advert he leapt at the chance. After driving to Doncaster to meet its owner and take his dream car for a test spin, he was convinced enough to splash his cash and fulfil a motoring ambition.
However, it wasn't long after taking it back to Wales that the Audi started to cause its new owner trouble. Within the short time in his care, the car has broken down twice, leaving Mike to foot repair bills of nearly £1,400. The vehicle is now immobile in Mike's garage needing a re-wire that will cost a further £1,300, a sum he is unable to afford at present.
Bad History
Was Mike simply unlucky, with his new car's run of misfortune a mere coincidence, or in reality had the Doncaster dealer knowingly offloaded a dodgy motor?
Investigations into the history of the car confirmed Mike's worst fears. The vehicle turned out to have previously been involved in a serious accident and declared a Category D write-off. Not only that but it was revealed to still be on a hire purchase agreement, and so had had more previous owners than originally thought.
Buyer Rights
As any buyer that has been sold damaged goods, the natural response would be to complain and demand a refund. Unfortunately, the world of second hand car sales is a far less forgiving place for the consumer than the high street. Like so many before him, Mike soon discovered that he was left with very few rights when something goes wrong.
The only comeback to a bogus sale like this one would be if the seller had made a claim that later turned out to be false. So, in this case, if the advertisement had stated that the car had never been involved in an accident or only had one previous owner, for instance, then Mike could have used this as evidence in a complaint against the seller.
For this reason, it is strongly advised to keep any written record of the car's condition at the point of sale. Not only can the advert be kept for future reference but you could also make a note of answers to any questions about the car condition, which should then be signed and dated by the seller.
Car History Check
Mike learnt too late about the importance of a car data or HPI check before purchasing a second hand car. This would inform you about any outstanding finance on a vehicle, whether it has been written off, or been stolen.
A quarter of all used cars checked have outstanding payments on them - if the finance is unpaid when you purchase the car then you are at risk of losing it - one in four have potentially dangerous or illegal faults and nearly half would fail an MOT, according to the RAC.
The statistics are a stark warning to those considering buying a second hand car of importance of such checks. Spending a bit of money on one to begin with could save a lot of trouble in the long term.
Illegal Clocking
The vehicle history check would also inform you whether the car has been the subject of 'clocking', whereby the milometer is doctored to make the vehicle appear to be less travelled than it is, with the purpose of increasing the value. Tell-tale signs of a well-travelled car include lots of chips on the bonnet, a shiny steering wheel, and worn pedal rubbers, driver's seat or carpet.
You might also like...
My mechanic stole my car engine and replaced it with a sub par engine.I am 100% sure this happened but I don't know what to do.Can you please help me? Kind regard,
BFree
- 31-Jul-17 @ 6:51 PM
had a new clutch fitted on a 2011vaxhall estate 1.3 eco flex 48000.on reciving the car within 24 hrs we phoned the garage to say (1) clutch not working right . (2)a grinding noise. (3)car went in limp mode. (4) auto start not working. its now 8 weeks and i still dont have our family car back. he did admitted originally the clutch was faulty now he denies this.now he says i must pay for a second new clutch.before i can have my car back" finally". plus he says my wife who normally drives the car had the cheek to say my wife drives with her foot on the clutch. a women that has been driving 10 yrs or more. please some one help . i dont know how to resolve this.can he legally keep my car.
ian
- 28-Apr-16 @ 7:36 PM
I bought a second hand BMW fro a dealer in hanwell-2006- for total price of £5990.I traded in my Polo 1.4 2006 for £1750.00 Now the BMW could not start on second day and the garage confirms that its water damage and caused electrical failure.The dealer has agreed to take back the car but only is willing to pay me the rpice of the BMW but not the 5% charge he imposed on my credit card.I asked him to return my VW polo which he he says he sold at an auction for £1500.he is willing to pay me the rpice of the BMW excluding the 5% credit card charge that he has imposed and onlt pay me £1500.00 for the VW polo which he calims he has sold in auction but is advertised on his website for £3490.00 today.What are my rights and how do I go about solving this issue.I have been amicable all along.Thank youKrish
krish
- 13-Jan-14 @ 4:52 PM