Travel Agent Won't Cancel Mexico Holiday: What Can I Do?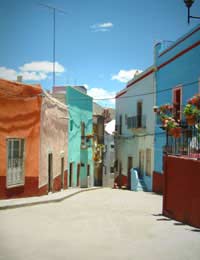 Q.
I am meant to be going to Cancun in Mexico on 8th june with my grandaughter age 4. Due to swine flu and the advice the Foreign and Commonwealth Office has given, I don't want to risk travelling there. I phoned my travel agents who say I can't cancel or change holiday and if I want to change location it will cost me £40 per person. Surely I can change without charge?
(E.D, 12 May 2009)

A.
It's understandable to be concerned about an impending trip to a country in the grip of a swine flu pandemic - especially with a young child - and there are a great many holidaymakers that have found themselves faced with a similar quandary as your self.
Financial Protection
Fortunately, in being such a widespread and officially-recognised concern – with the Foreign and Commonwealth Office (FCO) advising against travels to Mexico at present - almost all tour operators, airlines and resorts have put in place concessions, re-booking or refund policies. Package holiday travellers in particular should be protected from any financial loss.
However, as you have discovered, such concessionary measures can vary significantly - particularly in relation to how imminent the holiday is.
Immediate Threat
As the threat level of the swine flu pandemic – and advice from the FCO - can change from day to day, many travel companies are only offering options for full cancellation and refund or re-booking for the immediate period. For instance, at the time of writing (11th May) Thomas Cook were cancelling holidays and offering alternative arrangements or full refunds for trips departing to Cancun up to and including May 18th.
However, travel companies will likely alter their refund and amendment policies as more information becomes available. Thomas Cook will likely keep extending their cancellation and refund policy while the FCO warning remains in place.
Changing Policy
Although your travel agent is currently saying that they are not able to cancel your holiday or change its location without a charge, it is very possible that their stance will change if the FCO are still advising travellers to stay away from Cancun by the beginning of June. It is therefore advisable to keep in regular contact with the travel agent or tour operator.
If the travel agent is a member of the travel associations ABTA or ATOL then while the FCO warning is in place, you should be entitled to receive an alternative holiday or full refund. Additionally, if you have purchased the holiday using a credit card then you will have financial protection.
However, if, for whatever reason, your travel company does not revise its stance and its holidays to Cancun remain unaffected then you may be able to cancel the trip and claim for a refund from your travel insurance policy instead. You will have grounds to make a claim if you haven't been able to get any money back from the travel agent. But, whether you'll receive a refund depends on the travel insurance policy itself, and the specific cover it provides.
You might also like...