How do I Make an Application to Court?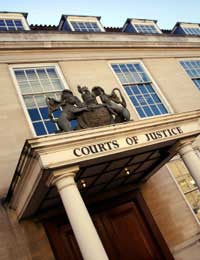 Q.
I have a dispute with my solicitors over my legal fees invoices. Apparently I can make an application to court to have the costs assessed.
How do you go about it without incurring extra costs of appointing another solicitor?
(Mr Martin Bright, 20 October 2008)

A.
If you are unable to resolve the dispute with your solicitor directly or with a member of the firm responsible for complaints then yes, you can have your invoice assessed by the courts to see whether it is fair.
However, as a court assessment is a complex procedure that will require detailed legal advice before an application is made, it is strongly advised that you think carefully before pursuing this path. By submitting the dispute to the courts you will not only be expected to pay solicitor fees, but also costs for the application itself.
Fortunately there is an easier and cost-free alternative available in resolving legal fee disputes. You can ask your solicitor to apply to the Legal Complaints Service (LCS) for a Remuneration Certificate. You should have been informed about this option when you received the invoice. If you did then you have a month from the date of receipt to apply for the certificate but if your solicitor failed to inform you then you are allotted three months in total.
Once the application is made, the LCS will independently assess the work that was undertaken by your solicitor and calculate a fair invoice amount. Before issuing the final Remuneration Certificate, the LCS will inform you and your solicitor of their findings and give you chance to comment.
As a result of the review the LCS can reduce the invoice amount or leave it the same, but they cannot increase it. So by submitting to such an assessment there should be no worry that you will ultimately end up even worse off. As the Remuneration Certificate is free, the only extra costs you may be liable to pay would be if the LCS found the invoice to be fair and your solicitor charged you interest from not having paid it promptly.
As an extra word of advice it is important that you document everything relating to the case. Letters and emails, detailed records of all the actions you have undertaken in attempting to sort out the problem - such as telephone times and dates – could all prove vital if the case doesn't reach a straightforward conclusion.
You might also like...
I am coming up to a 5 year battle against Npower, and now I fear the Energy Ombudsman Service to! Since fitting a free running new digital meter in Feb 2013 and subsequently fitting a test meter in Jun 2015, which proved my case, I have nothing but objections, and being ignored, even the O.S. tried to disqualify my second complaint against Npower. Note: told to supply evidence against Npower, but not told what to supply, and as the O.S. only employ one investigator to be their Judge and Jury, they appear to be selective on what evidence they chose to! Have now reported Npower to Action Fraud due to mis-selling over the Twin Tariff situation, having found out the problem I switch to a single user only tariff, and saved myself £50 per month. All this the O. S. know about, and won't act on it! Note Ofgem find Npower 26 million in 2015 for poor customer support!!!!!
Tim
- 13-Mar-19 @ 11:13 AM
Claim for payment of invoice: In December 2016 an old customer came into our public house Fountain Head at Pellon whom we had not seen for several years, Mr David Pennington. He seemed a little distant and had a cast on his arm, when questioned he said he had crashed his car. Over the next 2 months he called in on a daily basis, he started knocking us up at all hours of the night and we realised he was struggling with time, it then got to the stage he was waving traffic down just to ask what time it was, we decided to step in and help. We only knew him at the time as Dave Penny so our calls to social services and local doctors drew a blank as to if he was on anyone's watch list. After a few days a lady from social services mental health team did call us and said she did have someone called David Pennington at the address we had give but he was no longer registered, and she could give us no further information. As Dave was more or less staying with us at the pub we asked if we could look round his house for any family contact he told us he had two daughters, but they live away. His house was an absolute hovel with dead mice and mould all over the walls. We took him in to the pub while we could get him help. At the beginning of April 2017 after many calls we manage to get his GP to come out, she immediately contacted Dales hospital and within 48 hours 3 mental health professionals came out to see him. With David's agreement they took him into care that night. They did say if he didn't go voluntary they would have to commit him, we (David and Liz) agreed with Dave to visit him which we did every day taking him cakes and bananas which he loved. We informed his landlord and next-door neighbour that Dave had been taken into care. The following day his landlord informed us Dave's house had been broken into over night and we reported it to police, it appeared only a jar containing pound coins had been taken. Liz and the landlord thought it would be a good idea to remove any personal paperwork just in case the thieves returned. There was not much but Liz found a note pad containing a phone number for Kelly the international number was for New Zealand and we realised this must be his daughter he'd mentioned. We informed Kelly of what had happen and she said she would contact Sally who lives just outside London. Over the next few months we continued to visit Dave but found it difficult to get any other information other than a prognosis of Duel Dementia and that Dave would not be released as he could not look after himself, on three occasions we were told they had changed his social worker so there was no feedback, on one occasion we were told the social worker could not talk to us as we were not family. We informed Kelly and she said she would ask Sally to get involved. We are not sure of the out come but a few weeks later his new social worker contacted us a chap called Dean, he gave us his contact number. To our shock Dean contacted us a few day
garry
- 10-Jan-19 @ 12:24 AM