Mobile Phone Problems: A Case Study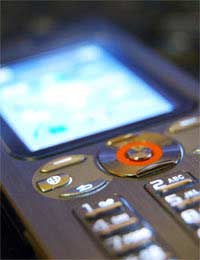 Problems with service agreements are a common headache for mobile users, regularly featuring in the top 10 UK consumer complaints. In this case study we highlight a common contract issue and show how it can be effectively resolved.
Mobile Phone Contract Problem
If Emma didn't have enough to think about her pregnancy and busy work schedule, she was troubled by a costly problem with her mobile phone retailer for well over a year.
The problem began when Emma cancelled a mobile phone contract she had taken out with a mobile retailer. After she went into her local branch to enact the cancellation and hand over all her equipment and paperwork, she was assured that the contract would be cancelled forthwith.
Ongoing Problem
She then took out a new contract with another provider, and agreed to pay her bill by direct debit every month. However, to her alarm upon reading her statement she discovered that not only was she paying for the new contract but also still paying for the one that had supposedly been cancelled.
When she phoned the retailer to find out what was going on, she was informed that the contract had not been cancelled but would be done so immediately.
Unfortunately, it was far from a one-off error. The following month she found that money was again debited from her bank account for the previous phone contract. Just like last time, Emma phoned to demand an explanation and received the same answer as before.
Money Owed
This situation continued for another year before the contract was eventually cancelled. By this time Emma was out of pocket by £425; money that she was entitled to and in desperate need of. The network provider refunded their share of the bill without any further problem but the retailer proved harder to pin down. Despite nearly 18 months of waiting, they told her that she would have to wait another 28 days to receive the remaining £300.
Complaint Advice
In such instances one the main customer confusion is over who to complain to. Who is the mobile contract with – the retailer or the network provider?
When purchasing a mobile phone, you are buying two separate things - the handset from the retailer and the contract with the network provider, such as O2, Vodafone or T-Mobile. As a general rule if you have a problem with the phone itself then you should confer with the retailer, and if you have an issue with the network - such as the billing problem outlined above - then it is the responsibility of the network to deal with the issue.
Unfortunately, it's not always as straight forward as that because some retailers deal with network issues, such as billing, as was the case with Emma.
Getting Results
A major problem that many face when trying to sort out mobile phone issues is that is difficult to establish an ongoing, progressive dialogue with a customer service representative if you have to speak to a new person every time you call. It is easy for them to agree to something if they know they probably won't speak to you again. This is the problem Emma faced and why her mobile phone complaint went round in circles.
The most effective course of action is to call up the company, explain what the problem is and then get them to agree to solution. To cement the resolution, it is important you ask them their name and make a note of the date and time of the call, as well as what was said and agreed. As an extra measure you should follow the phone call with a letter that documents the problem and the details of the call.
This action prompted the retailer in our case study to admit to Emma that there had been an administrative error, apologise and confirm that the problem had finally been rectified. They also said they would refund the £300 immediately and furthermore gave her £50 as way of compensation.
You might also like...
I have an ongoing problem with T mobile, this was sorted out in 2009, I had a 2nd phone from them on a cheap contract and was assured it would not go above the contract agreed, I work away from home and when I checked my bills they were coming in at £ 50+ instead of the agreed £15. I had alot of trouble getting thing's sorted out, with them. whilst I was talking to them the engaged a collection agency Moorecroft in Stockport, they did try to help,and said it was not the first time they had come across this problem with T Mobile, the bill had risen to £300+ plus by 2009, I spoke to a young gentleman at moorecroft and said to close this matter I would pay £200 to finalize the matter, he said he would ask , and it was agreed, this was in Sept 2009 , on monday 17th sept 2012 , another collection firm has asked for £ 118.82p saying this balance has not been payed , what can I do, from what I see on web site's T Mobile seem to be at all kind's of stunt's to get money, I am willing to go to court over this , all this is T mobiles doing , I have had to Major operation's this year and I cannot handle the stress, can someone please help me
N/A
- 19-Sep-12 @ 5:17 PM