Going to Court if Your Complaint Cannot Be Resolved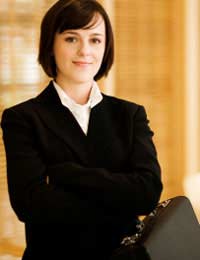 If a complaint can't find a resolution through a company complaints procedure or an alternative dispute resolution but is important enough follow to the bitter end, then the courts offer the final solution.
The Last Resort
Taking a complaint to court should be the last resort and with so many alternative resolution solutions available, including arbitration, mediation and ombudsman schemes, very few disputes ever need legal action.
Sometimes just by telling the service provider resisting the complaint that the next step will be court action can be enough to get a dispute resolved.
The Positives of Legal Action
However, going to court is not merely a last ditch effort to get some closure on a case, it does have distinct advantages over other methods of resolution. Successful legal action can often reap concrete rather than compromised results. For example it could lead to order where something is done or ceased, or a judgement about who is right or wrong. And of course, it could also lead to a handsome compensation.
Small Claims Procedure
Many people reach the stage when the only way of finding a resolution is within the courtroom, and think that it's not worth the stress and finances pursuing any further. However, taking legal action does not need to be an ordeal and can prove much easier and more rewarding than first thought.
The county court's small claim procedure provides a simple low-cost way of suing for small monetary amounts. In England and Wales, claims for £5,000 or under qualify for the small claims court, where the hearing is an informal public affair. In Northern Ireland the maximum claim limit is £1000 and in the equivalent sheriff courts of Scotland it is lower still at £750.
Court Fee Headaches
The small claims procedure eliminates one of the major headaches involved in legal action – the need for a solicitor. Even if the opponent uses a lawyer's services the claimant normally cannot be charged for their fees whether they win or lose. However, small claims still incur court fees but these are payable by the defendant if the complainant wins the case. The fees vary according to how much money is being claimed.
Online Money Claims
An easy online alternative to claiming money through legal action is Money Claim Online, a government scheme run by HM Courts Services that was introduced in 2002. The idea behind it is to reduce the time and money spent on small claims admin.
If the claim is an entirely justified one then Money Claim Online offers high chances of success. Around 80% of claims are undefended because the time and effort involved in doing so is usually more valuable than the money itself.
The use of online money claims has seen a significant growth in recent years because people have begun suing their banks over unreasonable overdraft charges.
More Information
Further information regarding the court procedure, including leaflets and application forms, is available from the court service website and at the court offices.
A local citizens advice bureau or consumer advice centre should be able to provide free legal advice and may even offer to help with the court action itself.
Alternatively a solicitor will be able to offer specialised legal advice, albeit at a cost. The Community Legal Services has a website offering advice on finding the best solicitor in the local area.
You might also like...
New extension built 2015 UVPC doors to be moved and repositioned. Constant leekage into property ever since. Builder says doors second hand. Not responsible. Legally where do we stand? Build regs won't sign off work till resolved
Nemesis
- 2-Mar-17 @ 7:43 AM
I was (Born hard Of Hearing and Cluttering) but the Police have Failed to deal with my Disability in a Case, I have informed the I.P.C.C, but they Failed to deal with the Complaint, What can I do
Charlie
- 3-May-14 @ 1:28 PM
Hi FriendsI need your help. What should to do if buyer cheat. We worked for uk clients first season she paid very quickly. Second season she paid advance rest once she check goods the same way we had done first season.In her November trip she said keep my styles at hotel counter and I will give your money as we have 4 styles for alteration but I said it will be face to face because we want to show her at goods are according to her requirement.Second time again she said few mistake we said deduct the cost of those style and send rest payment but we didn't received it till now. After many mails now she is asking for refund of duty /vat instead of paying. Any one can suggest what to do?We have all documents mailing everything.ThanksSumita