Legal Advice When Making a Complaint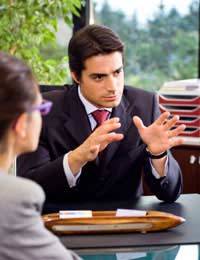 When making a serious complaint either via the courts or using an alternative dispute resolution, it is important to get expert legal advice as soon as possible to ensure the correct action is being taken.
Independent legal advice can also be useful when writing a complaint letter or pursuing an official complaints procedure.
Independent advice is available from a variety of different sources including the Citizens Advice Bureau, the Legal Services Commission, a local authority, local law centre or a solicitor.
The Citizens Advice Bureau
There are over 3,000 locations in the UK where the Citizens Advice Bureau (CAB) offer free, confidential and independent advice to anyone with legal or other problems. CAB is a registered charity reliant on volunteers and donations, and has provided a vital service to local communities since its foundation in 1939.
Advice is available face-to-face or over the telephone, and many bureaux now offer home visits and an email advice service. The CAB has also now set up a website called AdviceGuide, which includes lots of practical and up-to-the-minute information regarding legal issues.
Legal Aid
In the interests of equality in the court rooms of the democratic world, legal aid was established to allow people without the necessary financial means access to legal representation. In Scotland legal aid is administrated by the Scottish Legal Aid Board and in England and Wales, it is the responsibility of the Legal Services Commission (LSC).
The Legal Services Commission
For those people with a serious complaint but without the means to see it through to a legal resolution, the LSC has been set up to help people in need get high quality legal advice, assistance and representation.
Every year the LSC provides legal aid to more than 2 million people in England and Wales. In partnership with solicitors and non-profit organisations, the LSC provides services for those in need, offering all the information, advice and legal assistance they require to deal with a variety of problems.
The LSC also funds Community Legal Advice, an independent helpline service offering free and confidential legal advice, as well as leaflets and fact sheets for a wide range of complaint areas.
Local Law Centres
Local law centres provide independent and free legal advice to the low paid, unemployed and student members of the community and are represented in many towns and cities across the United Kingdom.
Specialised Complaint Advice
There are a number of organisations that specialise in advising people with complaints in a particular service sector. For example the Independent Complaints Advocacy Service (ICAS) is set up to give patients support if they have a complaint relating to their National Health Service treatment.
Legal Advisors and Solicitors
If a complaint demands a court resolution then the Citizens Advice Bureau and the Legal Services Commission provide guidance on finding a local solicitor experienced in the appropriate field of law.
Details of solicitors and advice agencies across England and Wales can also be found on the Law Society website and the Community Legal Advice helpline web service. Northern Irish legal service details can be found at the Northern Ireland Legal Services website.
You might also like...