Knowing Your Rights Before Complaining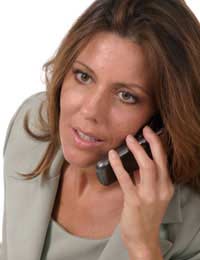 The chances of getting an organisation or service provider to deal with a problem are much increased if the consumer, client or patient is aware of their legal rights.
Basic Legal Rights
It is sensible to have an understanding of the law and one's rights before making a complaint. But it only needs to be a basic grasp of the essentials. A degree in law is not necessary in order to defend oneself from a company who refuse to accept responsibility for a defective product. Sometimes even just claiming to understand one's legal rights is convincing enough for a problem to be rectified.
Consumer's Rights When Buying Goods
The purchase of an item from a trader, such as a shop, garage or market stall, means the entry into a binding contract that is regulated by a variety of laws. The primary one of these is the Sale of Goods Act 1979, which has been subsequently amended by the Sale & Supply of Goods Act 1994 and the Sale and Supply of Goods to Consumers Regulations 2002. This law provides consumers with various implied or automatic statutory rights.
The Amended Sale of Goods Act
Under this act goods sold should firstly be of satisfactory quality. They should therefore meet the standards of appearance, safety and price that any reasonable person would expect, and also be free from defects of any kind. The goods should be fit for their purpose and uphold any description applied to them.
When is a Customer Not Entitled to Complain?
Under the same act there are a number of instances when a customer's complaint would be legally unsound. A consumer would not be entitled to complain, for example, if they were told of any faults before the sale, or if they caused the damage themselves or if they simply had a change of heart and decided that blue didn't match their furnishings.
There are a number of different situations when these rules do not always apply. For example, when buying an item on credit or when buying an item without having seen it, such as with sales over the internet or from a catalogue or over the telephone.
What is a Customer Entitled To?
If an item is defective at the point of sale then a customer is legally entitled to request one of four different remedies; a full refund, compensation, repair or replacement or a reduction in price.
The customer cannot simply choose the remedy that suits them best; they are each dependent on the particular situation. For example a full refund is only appropriate if an item has not been 'accepted' by the buyer. This acceptance could take the form of using the item, customising it or simply keeping it for a lengthy period without informing the seller or its rejection.
The customer may have various legal rights on their side when making a complaint but it is generally their responsibility to prove that there has been a violation of the sale contract.
Guarantees
Items such as electrical goods usually offer the purchaser a free guarantee, such as promising to replace or repair an item if it develops a fault within 12 months after the sale. This warranty is a contractual obligation of the manufacturer and if it is not honoured then the consumer is entitled to sue them.
As guarantees are separate from a customer's rights under the Sale of Goods Act, this may create a situation whereby a consumer has two claim opportunities to choose from.
Criminal Offences
A consumer should be aware of the instances when a trader would be committing a criminal offence. For example it is illegal for a business to sell goods that are unsafe, display a sign saying 'no refunds', advertise a misleading price or give a false description of a product or of their credentials in order to attract a seller.
You might also like...
Fell down a set of steps in a friends garden that was having works carried out on some tiled steps that had come loose,near where I fell. The area was not cordoned off. my oringinal solicitors said not much of a chance for compensation. Only after I refused further medical reports that would have increased the compensation value. They seemed to cool off. Did not bother with my case as they promised. They saidsorry for not keeping in contact with me and sent me a check for £250 for negilence. And ended contact.So I made contact with the Council about my claim and they said they had no compensation to make. Time is running out the accident was 31/10/2017. What are my options? Any advice welcomed good or bad. thanks.
BOOKER
- 8-Oct-20 @ 7:58 PM