How Organisations Benefit From Complaints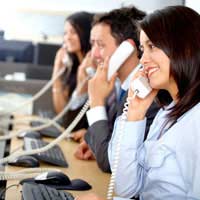 Many organisations are starting to realise that far from being simply criticisms of their faults, complaints provide an invaluable means of transforming the quality efficiency of their service.
In a modern age where communication advancements have meant that organisations are no longer mysterious operations behind closed doors but easily accessible with the touch of a mouse button, there is an ever greater need for interaction between services and their users. No where is this more significant than with a company's accountability to their public. In this new dawn of communication organisations cannot shy away from complaints, they must accept them, address them and make improvements for the future.
Valuable Feedback
Companies are continually on the look out for ways in which they can improve their quality of their service. From think tanks to lecture tours, many outside 'experts' are employed to help achieve this, but in truth their most valuable advisors are the very people their organisations are founded on, the employees, and aimed at, the clients and consumers.
With such an unruly mass of people, obtaining the constructive thoughts and opinions of a consumer audience is not an easy task. One popular tool is the consumer survey, a questionnaire that compiles personal details, buying habits and interests so that a company can assess their audience demographic and their various wants. Unfortunately these surveys don't offer much useful feedback beyond demographic data, as they are considered a chore by most and filled in suitably half-heartedly.
A consumer complaint, on the other hand, provides an unbiased and frank comment on a flaw in their service, and at no cost. This is why many forward thinking organisations are not only grateful to receive complaints, but are actively encouraging them.
Customer Loyalty
Rather than being the mark of an abject failure, mistakes are a part of human nature and a necessary means for people to learn and to grow. Being created and run by individuals, organisations are no different. If somebody highlights an overpriced or unreliable service they are not condemning the organisation to redundancy, but offering an opportunity for them to learn from their mistake. Individuals and organisations alike, those that ignore criticism and think they know better will ultimately lose out in the long run.
A complaint is a warning sign and not a customer lost. How a company deals with criticism is not only vitally important for their development but also in gaining customer respect and loyalty. If an organisation acknowledges their error and makes pains to rectify it then far from losing the customer, they are showing that they are a healthy and human operation that values its customers. A complaint is therefore is not only an opportunity to improve its service but also retain and increase the loyalty of its audience.
Internal Complaints Procedures
This revolution in complaint management has led many organisations to adopt complaints procedures to welcome and deal with concerns from within the company walls.
Although its naysayers believe that such a concept would only succeed in creating more work by encouraging complaints, the experience of establishing a proper framework for dealing with employee concerns is considered to have been a largely positive one.
Research into its effect found that the common theory that everyone knows who to talk to when they have a problem was often not the case. Not everyone felt able to discuss a problem with the person or people involved. A complaint procedure instead provided a fair means to air ones grievances that was the same for everybody.
External Complaints Procedures
The establishment of a complaints procedure in the Royal Society for the Prevention of Cruelty to Animals (RSPCA) found that it acted as a learning tool and an early warning system for the organisation as a whole.
Instead of individual complaints being dealt with one by one, the new system enabled the society to identify areas that were the subject of multiple complaints, and therefore prioritise and tackle the most pertinent problems.
Other organisations found that such a procedure instils confidence in users, and allows them greater influence over the organisation and the way it operates. In showing that the society is accountable, it also helps promote it to the public as a fair and open operation.
You might also like...
jhoy- Your Question:
My husband sadly pass away his renting a small bedroom £450 deposit to his private landlord tragedy happen when I ask the landlord for the deposit he refused to give me back and asking me to go to the court.Any advice.ThanksJoy
---
Our Response:
I am sorry to hear this. It's a difficult question to answer as much depends upon what type of lease your husband has. However, if your husband was on a long-term rental agreement, he (or his estate) is still legally responsible for rental payments until the lease officially expires. It would not be worthwhile you taking the matter to court (if you are the named executor of his will) as it is unlikley you would win.
ComplaintExpert
- 19-Oct-17 @ 11:59 AM
My husband sadly pass away hisrenting a small bedroom £450 deposit to his private landlord tragedy happen when I ask the landlord for the deposit he refused to give me back and asking me to go to the court . Any advice ... Thanks Joy
jhoy
- 18-Oct-17 @ 4:58 PM
hello i want to complain about my ex boss who haven't paid some of the money that he had took from my pay i used to work in wembley in one of the sari shop and when i had started the work they said to me that they would save some money for me which means every sunday when i get my pay they would take £25 until its £250 and they told me that whenever i leave that place i would have to give them notice but i wasnt feeling well so i left my work without telling them and when i called them up saying that can i get my £250 back they asked me to go to the shop and get the money but when i went they refused to give it to me just because i didnt give them the notice. there was another girl who had gone india and when she came back they gave her £250 whichb the shop had kept it for her but for me they didnt give at all i had took my friend with me when i went to get my money back but they didnt give it to me and when my social worker gave them a call they said i didnt work in that shop for long time and they said that i only worker there less thn a month whereas i was there from april to October and when they asked an lady that was working their and they tolf her to tell me not to go in any of their shops
rav
- 13-May-16 @ 10:57 AM
Land Lord falsely advertised a room that wasnt available, told me all about it and even showed me pictures of it, only to find out it wasnt a cottage but a bedroom inside a house. This meant I had to share everything with her family and another tenant in the next room, which I was promised. Because of desperation, I moved in the house, gave her a months rent along with half the deposit, only to finish it the following month. After realising that her place is not ideal for me I decided, to give her a 1 months notice and demanded not to pay rent that month but instead use my deposit as that last months rent, she declined my offer. We have no contract but only verbal agreement. I have been paying her electronically hence I have proof. So can I take her to court?
Leticia
- 29-Mar-16 @ 4:52 PM
An organisation may not have quality related problems as long as customers do not complaint. Discuss.
Skid
- 13-Feb-13 @ 9:03 PM