Accepting An Offer to Resolve Your Complaint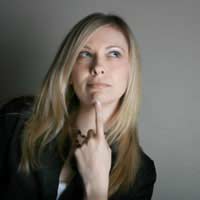 When a service provider attempts to resolve a complaint by making an offer, always think carefully before saying 'yes', because once agreed it will be too late to go back.
Stop and Think!
If a complainant is made an offer, then it should always be carefully considered before a decision is made. Is it too good to refuse? Does it carry any concealed implications? Is there a chance of getting any more by furthering the complaint?
If uncertain about what to do, then there are organisations, such as the Citizens Advice Bureau, on hand to offer advice.
"It's Better Than Nothing"
Before lodging any kind of complaint it is vital to always first consider what would be an appropriate and satisfactory resolution, and then never lose sight of it.
In the heat of the moment it is all too easy for a complainant, worn down by the effort and frustration involved, to snatch any offer of compensation offered by the responsible party, however inadequate.
Organisations are all too aware that most people lack the doggedness to pursue a complaint to its deserved conclusion, and can easily be bought off with a token scrap of compensation.
Don't Be Fobbed Off
Consumers should always keep in mind their target of what is owed to them and think very carefully before giving in to compromise.
If a customer spends a sleepless night at a noisy hotel then they are entitled to complain. As the agreed service has not been adequately provided it is not unreasonable for the guest to expect a full refund for the disrupted night at the hotel.
In this instance the guest might report the matter to the hotel manager who may, for example, offer half the money back. As the customer has decided that the case warrants a full refund they should not be tempted by such a compromise before exploring all the avenues of complaint open to them.
Minimum First Offer
It is common for a service provider to offer the minimal compensation as a first offer, knowing that many people will be grateful for anything and willingly take it. The persistent and principled complainant will often be rewarded for their resolve.
If the customer cannot resolve the complaint face-to-face with the hotel manager they should take the matter up with a higher authority, such as the head office.
Expectation Reference Points
Needless to say a consumer will be wasting their time if they decide on an unrealistic resolution target and then steadfastly refuse to compromise their expectations. They should research what can expect to receive from the service provider in response to their complaint.
To find out this they should study their rights as a consumer and assess what they are legally entitled to.
Sales of Goods Act
For example, when a customer purchases an item from a shop then they are entering into a contract bound by the amended Sale of Goods Act. If the item is defective at the point of sale then four different remedies are legally open to the consumer. Whether they can expect a full refund, repair or replacement, compensation or a discounted price, however, will depend how efficiently they attempt to remedy the matter.
You might also like...
We stayed in a hotel in Crete with cockroachs & damp, which affected husbands breathing & damaged suitcase. I trapped my finger in a poorly maintained sun lounger. Our room initially wasn't ready which meant had to unpack,pack, repack & unpack again wasted time in a one week holiday! We have videos of the many cockroaches & photos of injured finger. We have complained tolarge travel company & they have responded witha £100 voucher, which we have initially rejected as it is too low as I spent a lot of time in reception trying to sort out our 7 complaint. As I'm trying to compose second complaint any advice would be gratefully received.
Sophie
- 15-Oct-19 @ 1:37 PM