About Our Site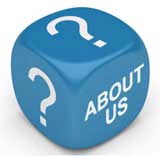 ComplaintExpert was formed to offer a unique reference point on how to complain and get the results you want.
Although the British enjoy a good moan, when it comes to complaining they too often shy away from confrontation. Whether it's because they don't want the hassle, don't think it will do any good, don't want to be seen as a moaning Victor Meldrew or simply don't know how, almost half of the UK population won't make a complaint, no matter how badly they've been mistreated.
Rather than an unsavoury and futile act, complaining is a means for people to assert their rights and stand up for themselves. You are entitled to a refund when a product is substandard, compensation when you are financially inconvenienced, or simply the satisfaction of telling a company that their service is not good enough - complaint is your means to getting what you deserve.
If nobody complains about bad service, poor products and unfair treatment then nothing will change; the manufacturer will keep rolling out inferior items and the airline will keep treating its customers with contempt.
Whether it's about healthcare, holidays, local government, shops and services, advertising, or your boss at work, ComplaintExpert offers specific advice on the appropriate steps to take not only in getting your complaint voiced, but listened to.

Related Articles in the 'Site Information' Category...