Britain: Complaining in Private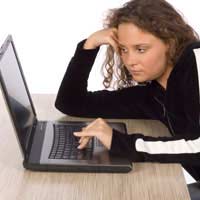 Brits certainly have a lot to complain about and whinge, moan and grumble they do, but largely it is just to friends and colleagues and not those responsible.
100 Million Complaints a Year
Every year in the UK around 100 million complaints are made. From unreliable trains, bad service in restaurants to ineffective local councils and unacceptable healthcare, the list of complaints is a seemingly endless roll.
But despite this overwhelming figure, Britain on the whole doesn't stand up for itself anywhere near as much as it should. The familiar British stereotype, of the person that moans about everything but doesn't do anything about it, is still alive and well.
The Stubborn Upper Lip
The British stiff upper lip is still in place – when things go wrong, they just grin and bear it. The Brits are even known for apologising when somebody bumps into them in public.
There are signs of growth in the British populace's ability to voice their dissatisfaction. People are getting better at immediate action, such as speaking out when they are served substandard food in restaurants.
Complaints are Good for Business
Unfortunately there is little sign of change when it comes to unacceptable goods and services. This is despite the emergence of customer service departments and the common acceptance that complaints are good for business.
It is, for example, costlier for an organisation to find a new customer than it is to satisfy a disgruntled customer. Companies are also aware of curious fact that a customer who has had their complaint successfully resolved will show greater loyalty to a service provider than someone who has never had a complaint.
A Nation of Moaners
Complaining is an effective way of getting a problem off ones chest. However, as British people don't like to make official complaints because they don't think they will do any good, they are therefore forced recount their ordeals to friends and family. It then serves no constructive purpose and so becomes a moan. Britain is consequently a nation of moaners and not complainers.
The UK's favourite TV grumbler Victor Meldrew may be uniquely British creation but he doesn't reflect the population – because he stands up for himself and complains to the people responsible for his gripe.
Knowing Consumer Rights
The common excuse for not complaining is that it's pointless and won't do any good. But Brits are also put off because they don't know what rights they have. They know they have consumer rights but don't know what they entitle them to, and so just presume that it isn't very much.
This attitude prompted the government to invest £30 million in setting up Consumer Direct, a telephone and internet service that offers people advice and information regarding all consumer issues.
The Rise of Compensation Culture
One area of complaint where the British public are taking an increasing interest in is that of compensation claims.
In some ways this is a positive development because it means that people are much more likely to stand up for their rights and seek compensation for injuries suffered at work, for example, than ever before.
Unfortunately it has also led to the emergence of a costly 'have a go' claim culture, where TV adverts encourage anybody with even the most frivolous complaint to take action.
You might also like...