Joining a Protest Organisation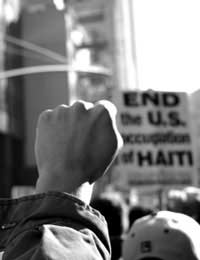 If you believe strongly in a cause then joining others in a protest organisation can be an effective way of amplifying your voice and bringing about change.
Strength in Numbers
Protest is not a one person crusade - protest achieves true power as an agent of change through citizens coming together as a united front. If you feel strongly about a particular cause then the best way to make your voice heard is to shout out alongside others as part of an organised peaceful protest.
If the cause is one that affects the nation or the planet then it is likely there will be at least one organisation set up already and will welcome your support. These groups rely on supporters and volunteers to achieve their power and so you can further the cause by joining up, donating money or taking part in schemes and demonstrations.
Major Protest Organisations
There are a number of protest organisations whose names have become familiar through a long history of widely-publicised and successful campaigns. These include such large and respected international protest organisations as Greenpeace, CND (Campaign for Nuclear Disarmament), Amnesty International and Friends of the Earth.
Major groups like Greenpeace are motivated less by particular cause than an ideology – that of defending the natural world and promoting peace. The organisation manages international campaigns that promote this philosophy, touching on issues like promoting clean and renewable energy, protecting oceans and forests, and nuclear disarmament and exposing environmental abuse by governments and corporations.
By becoming an active campaigner for an organisation like Greenpeace or Friends of the Earth you do so not because you are motivated by one particular issue but because you actively support its values and stance on the issues threatening our planet.
Clout and Influence
The advantage of joining a major protest organisation is that their coverage, experience and reputation mean that their campaigns are typically well orchestrated and carry formidable level of clout and influence.
When in 1995, the British government gave the go ahead for Shell to dump a redundant 14,500 ton oil storage facility know as The Brent Spar at the bottom of the North Sea, Greenpeace successfully stepped in. The publicity prompted by activists boarding the facility led to a consumer boycott that forced Shell to rethink its plans. The efforts of Greenpeace led to The Brent Spar being dismantled and recycled on dry land, and the case eventually led to a total band of the dumping of oil rigs at sea.
Joining a Campaign
However, protesting doesn't require you to become a full-time campaigner and immerse yourself in the politics of one organisation. You can simply get involved with the campaigns that are closest to you.
For example, if you strongly objected to the Government's plans to expand Heathrow Airport, or build new coal power stations then you could see what action Greenpeace propose to take and follow their advice on how to play your part. This might include signing up to a petition, sending a letter to a politician or, in the case of the proposed airport expansion, becoming the beneficial owner of plot of land in the path of the new runway.
Perhaps you want to join an organisation with the might and know-how of major protest group but that deals with issues that directly affect you and your local community. The environmental campaigner Friends of the Earth now operate over 200 local groups in England, Wales and Northern Ireland (Friends of the Earth is a separate organisation) that unite likeminded people together to improve the environment in their area, as well as helping organising involvement in national and international campaigns.
Smaller Organisations
However, it is wrong to think that only the large protest organisations are able to effect real change. Many smaller organisations that have focused on specific issues have found success through a shrewd use of the media, and an acute awareness of how vulnerable companies are to public opinion. There are now hundreds of active organisations set up in response to a particular issue and welcoming supporters.
For example, the Stop the War Coalition was set up specifically to oppose the 'war on terror', Trident Ploughshares is a campaign out to disarm the UK Trident nuclear weapons system and NO2ID, is a UK-wide campaign opposing the government's ID card and National Identity Register scheme.
Although the idealism of the 60s and 70s may be gone, and the world now in thrall to anonymous but ever powerful multi-national corporations, the existence of so many protest organisations does show that people power is still as important as ever. Peaceful protest is still everyone's right and a vital part of living in a democratic society.
You might also like...