How to Complain About Bank Charges
By: Elizabeth Mugan BA/BSc, PGDipLaw, BVC, CIArb - Updated: 23 Apr 2010
|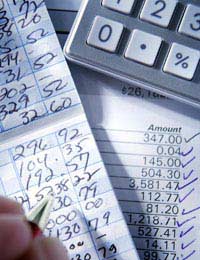 Since the Supreme Court ruling in the test case in November 2009, which supported banks, people believe that claiming charges back is impossible. However, many are still continuing to claim charges back, particularly where there have been a large number of charges over many years and where such charges cause financial hardship. This guide will briefly look at how to make a complaint about bank charges.
Bank Charges
It is important to remember that complaining about charges is all about negotiation and never an exact science. You need to be polite but firm and confident when writing letters, telling your bank that their charges are unfair and why. This is only a guide to complaining and with the issue being fast-paced you should constantly seek updates on the law and current events.From the start, it's better to assume that the banks will reject your letter of complaint and so you need to plan out whether you can do down the route of Financial Ombudsman or court.
Financial Ombudsman
The Ombudsman is an independent service created by parliament to help settle disputes between financial companies and their customers. You may have to wait a couple of months and get rejected, which is the worst that could happen. It's free and virtually risk free, so it's much safer and more desirable. The process only involves filling in forms. The Ombudsman has said it is willing to look at specific types of bank charge reclaims primarily involving severe hardship or where you have been harshly or unfairly treated. It specifically noted three different reasons which it would be likely to look at on this basis. The first is financial hardship. This can be demonstrated if you are in debt, low income, recent life changes, constantly over an overdraft or living off credit, unable to pay bills etc. The second limb is if charges are disproportionate, i.e. if you go over an overdraft by £1 and are charged £35, though this is argument rarely won for those not in hardship. Thirdly, if you are stuck in a cycle of charges you cannot break out of and are therefore effectively trapped.If you fit into these guidelines then it is safer and easier to follow the Ombudsman route.
Court Route
If you do not fit into the guidelines however, you'll need to apply to go to court, using good but untested arguments on complex areas of law. At this point you may wish to seek legal advice as to whether to proceed. The possibility of paying a £50-£100 court fee and the risk of having costs awarded against you is something you need to consider before proceeding.
How Much Can You Reclaim
If you're making a new claim, the first step is to add up all the charges you've incurred from bank statements. If you do not have all of your old bank statements, you can write to the bank demanding that they send you a list of your transactions (not statements) under the Data Protection Act. They are allowed to charge up to £10 for the service so you may wish to insert a cheque for the same to speed up the process. Banks only have 40 days to respond to this and if they don't you can report the breach to the Information Commissioner.
Asking For Your Money Back
Firstly, you should write to the bank asking for your money back and give the amount of charges you wish to claim and attach evidence. You can either write using the financial hardship arguments listed above, or using legal arguments which are fairly untested after the bank test case. These include arguments that the charges are unfair under Regulation 5 of Unfair Consumer Contract Regulations 1999 (UCCTR) and Section 140a of the Consumer Credit Act (CCA).When writing to the bank, be firm about how unfair the charges are. Don't be fazed by initial rejection letters quoting the test case decision as these are general letters to stop people from claiming. Make clear that if rejected, you will take the matter to the Ombudsman and take court action if necessary. You may be lucky and receive a refund or other offers of help from the bank. If however, you are still receiving letters of rejection, it is time to contact the Ombudsman or take court action, whichever is suitable for your claim.The Ombudsman's job is to settle disputes and may launch a formal investigation and adjudication. They can help advise you on action to take. You must complain to the bank before approaching this service. If the Ombudsman also rejects your claim then you need to decide whether it is worth taking court action. A solicitor can help advise you on your chance of success in court.
You might also like...