Communications Complaints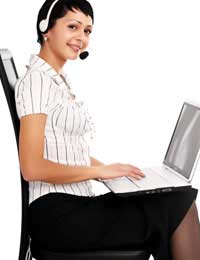 With mobile telephone services the UK's second most popular subject for complaint, consumers need to be aware of the issues causing so much aggravation in the marketplace and how best to deal with them.
The Supply of Goods and Services Act
A mobile phone service is legally covered by the Supply of Good and Services Act, which states that customers should expect it to be provided with a reasonable level of care and skill, for a reasonable price and within a reasonable time.
If a mobile phone service does not comply with these basic standards then the customer has a justifiable reason for complaint.
Contact the Telecoms Company
A complaint regarding a mobile phone service should be first brought to the attention of the phone company to allow them the opportunity of finding a satisfactory resolution.
Complainants should have a copy of the official company complaints procedure to hand, so that they can make sure their case is being dealt with fairly. The phone company should be able to provide one on request, or it may be printed on the back of a phone bill.
Unsatisfactory Response
If the phone company's attempts at resolving the complaint are unsatisfactory then the next option to consider is an independent arbitration scheme. Most reputable phone providers are members of the Communicators and Internet Services Adjudication Scheme (CISAS), which is run by the Chartered Institute of Arbitrators.
If this proves inadequate then the final port of call should be the industry regulator Ofcom.
'Cashback' Mobile Cons
A popular recent complaint from mobile phone users concerns mobile phone retailers that offer special 'cashback' deals to entice customers to their service.
Consumers taken in by the promise of receiving an amount of money once they have signed up and paid for a mobile phone contract for designated period, eventually discover these deals are a scam. They are left stranded with hefty bills and no hope of recourse.
When cashback customers try to claim the money back after the set period they typically find that sellers will find any pernickety excuse to turn down a request. In some cases the consumer finds the retailer has stopped trading leaving them with the burden of a costly contract.
Seeking Compensation
Customers who find themselves stuck in a unfair cashback deal are advised to lodge a complaint with their phone company and with Ofcom. They can also report the retailer to their local Trading Standards Office. Unfortunately beyond these measures customers face and uphill struggle in retrieving their money.
The 'Slamming' Telecoms Scourge
Ofcom has recently been inundated with complaints from phone customers who have found themselves signed up to a new telecoms service without their consent. The practice has become so widespread that a name has been coined – 'slamming' – and a crackdown from the communications regulator has been promised.
Slamming has become such a threat because phone companies do not need a signature or written permission to switch customers over to their tariffs.
The Scam
Sometimes a customer might have only expressed an interest in switching during a cold telephone call but then subsequently found they had been moved to a much higher tariff with a new service provider.
Ofcom's investigations of the Post Office discovered that potential customers believing they were just signing up to receive information, later found out their phone connection had been switched over to the Post Office's HomePhone service.
Those most affected by the scam are vulnerable customers, such as the elderly.
Dirty Telecoms War
This slamming phenomenon is one of many unpleasant repercussions from the dirty telecoms competition war, where companies compete for customers with little moral concern for how they ensnare them. At one point, BT, the biggest supplier of phone services, was receiving an average of 10,000 complaints a month from customers whose phone service had been snatched by smaller telecoms companies.
Course of Action for Slamming Victims
Victims of slamming are advised to complain to one of two different independent resolution schemes; the Office of the Telecommunications Ombudsman and the aforementioned CISAS.
You might also like...
@holdon - You should hear if you have gone through the official ombudsman complaints service. I should follow this up and ask for a time frame for yuor complaint to be heard. Dependent upon the amount of the claim, you are, of course, free to take it to the small claims court if you feel strongly enough that the decision is unfair.
ComplaintExpert
- 20-May-15 @ 11:45 AM
I have a most unsatisfactory result from Ombudsman Service-Communications(OSC). I subsequently complained to the Independent Assessor(IA) who found in my favour on a considerable number of issues, the OSC advised the IA that his report contained errors, these have never been advised to me. The correct procedure was for the OSC to refer the complaint to their board, this they declined to do without good reason. Compensation has been offered by both the OSC and my Broadband provider but this I consider to be inadequate.I have now written to the Board of the OSC direct bur have received no reply, suggestions as to the way forward from here would be most welcome, I should add that I am a domestic consumer, disabled and retired with limited funds.Stuart
holdon
- 16-May-15 @ 5:44 PM