Health Complaints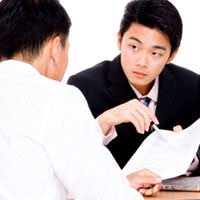 If standards of healthcare treatment are unacceptable it is important that the issue is resolved satisfactorily. However, when the death of a loved one is concerned, good complaint handling becomes crucial.
Care Surrounding the Death of a Patient
A recent report has shown that 54% of complaints about hospitals concern the care surrounding the death of a patient.
This can be an emotionally fraught period for the family and this large complaint percentage highlights the sensitivity of relatives over the standards of care the patient received.
For example there are many instances where family members refuse to accept the explanations offered by the doctors because they are still struggling to accept their loss. Also a number of complaints concern aspects such as poor standards of hygiene, nursing care and bad staff attitude, which are unacceptable at any time but can be particularly upsetting for those in a raw state of bereavement.
Obscuring the Truth
There have also been a disturbing number of cases where families have received misleading and contradictory information from the NHS staff in charge of looking after their relative.
When simple clinical records, such as weight charts or fluid balance, have not been maintained and medical observations not recorded, it suggests to family members that their relative was not looked after properly. Understandably for many this realisation has proven both distressing and unacceptable.
Why Did Our Son Die At Birth?
The death of a baby is a traumatic event at any time, but when it occurs whilst in NHS care and the questions about the causes go unanswered, the pain for the parents can be unbearable.
It took 20 months of persistent complaint before the parents found out that their son's death was the fault of the maternity staff and for the hospital trust to acknowledge their failings and apologise.
Like so many searching for some kind of resolution within the complaints system, if persistence and resolve is lacking then the only option is to give up. But when a complaint concerns a loved one, for many defeat is not an option. The bereaving parents are still seeking a full and honest explanation.
The Complaints Brick Wall
For those seeking answers to what they see as unacceptable health care, the NHS complaints procedure is unforthcoming and offers scant reassurance. Its critics have described it as a 'brick wall'.
More than 100,000 complaints were received by the UK's hospital trusts or primary care trusts and of these an increasing number are being redirected to independent adjudicators due to unsatisfactory responses.
Government plans to overhaul the complaints system, have been brushed under the carpet and officials have stated that there will no new reforms until at least 2009.
The Second Step
As an organisation responsible for investigating unresolved complaints about NHS trusts, the Healthcare Commission has felt the increased pressure of NHS's underperforming complaints procedure. The organisation is a well-recognised second step in finding a satisfactory conclusion to a complaint.
Health Service Ombudsman
If the Healthcare Commission is unable to find an acceptable resolution then the next body to contact is the Heath Service Ombudsman, or the 'commissioner'.
Acting independently of both the NHS and the government, this referee investigates complaints about services within the UK's national health care system. It specialises in issues where patients or relatives have been adversely affected by not having vital information conveyed to them, such as those regarding care surrounding the death of a patient.
You might also like...